No one likes a leak in their roof or leaking gutters. Especially during storm season when our roofs and gutters are working overtime. Metal roof and gutter leaks can be dangerous if not attended to and protected from water damage. Some common problems our roof gutter and roofs encounter are:
Clogged gutters
Gutter leaks (Small holes and broken seams in your roof gutter can let the rain seep into the roof)
Missing shingles
Damaged roof gutter guards
Leaking roof
have your gutters cleaned
Roof storm damage
water pooling
Blockages caused by leaves build-up, bird's nests and other debris
But believe it or not, your roofing can last for a century, depending on factors like roofing materials (galvanized steel, asphalt shingles, stone-coated steel, and other materials) and brand, roofing maintenance, roof repairs and the weather where you live.
The make of your roof can have different lifespans. Traditional asphalt shingle roofing will last anywhere from 15-20 years. Tile or slate roofing can last 50-100 years if well maintained.
If you also perform regular maintenance and periodic roof and gutter inspections. In that case, you can fix small leaks, and lessen the risk of water damage, blocked gutters and rusted box gutters before they cause costly damage and roof and gutter repairs Hills District. It also doubles your roof's lifespan.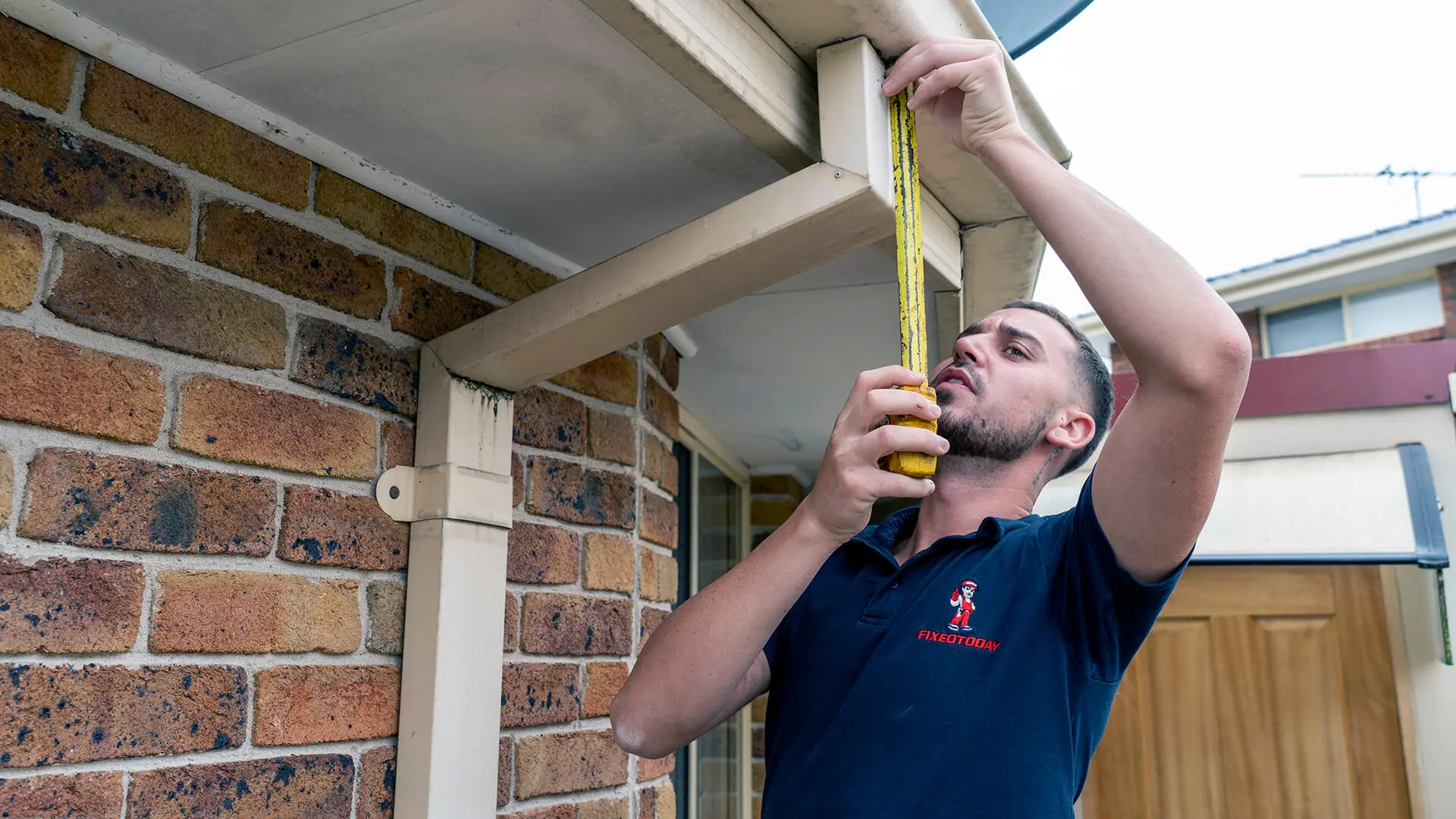 Select a time of year to call a licensed roof and gutter expert to check your roof, inspect for water damage and perform roof gutter leak repairs. Roof inspections are crucial after a large storm. The key to a well-maintained roof is to make thorough inspections and repairs promptly before your roof suffers irreversible damage.
A crucial factor is also where you live and the climate. You will likely need more roof and roof gutter repair Sydney and roof restoration services if you live in an area prone to dangerous storms with hail and high wind. If the winter is especially harsh, snow and ice can hold moisture against your roof, causing damage and perhaps earlier replacement.
Thus, roof maintenance is essential to avoid roof and roof gutter joints problems in the first place. You must do regular inspections to check for blocks that prevent seamless water flow. For a leaking roof, examine higher areas on the roof where the leak has entered the damaged the entire ceiling and look out for cracked tiles or penetrations, such as your plastic roof vents. Allowing pine needles, bird nests, and debris build-up to remain in the gutter and roof for long periods causing leaks onto the pipework, can impact enough damage that the gutters must be replaced. And during heavy rains, if you notice roof leaks, don't wait for the next heavy rain to deal with your leaky roof, leaky gutter and other roof tile problems.
As soon as the rain stops and you notice leaks, even roof gutter leaks, the best way is to contact a plumbing expert with extensive experience to provide an excellent solution. Or you can schedule regular maintenance.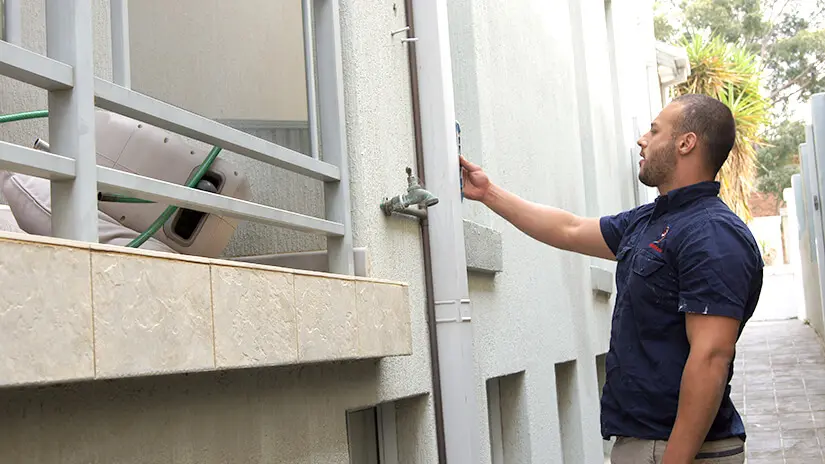 Problems With Roof Leaks
A leak on your roof or gutter system and other parts of your roof structure can often lead to other problems, such as mould and carpet damage. It can be hazardous if the water leaks over electrical appliances or wiring! So, you cannot afford to leave a roof or gutter leaking!
Take care of your roofing and gutter system by calling in the gutter and roof maintenance and gutter downspout repair professionals. Leave your leaky roof problem to the experts! Let them do the roof repairs and gutter cleaning needed.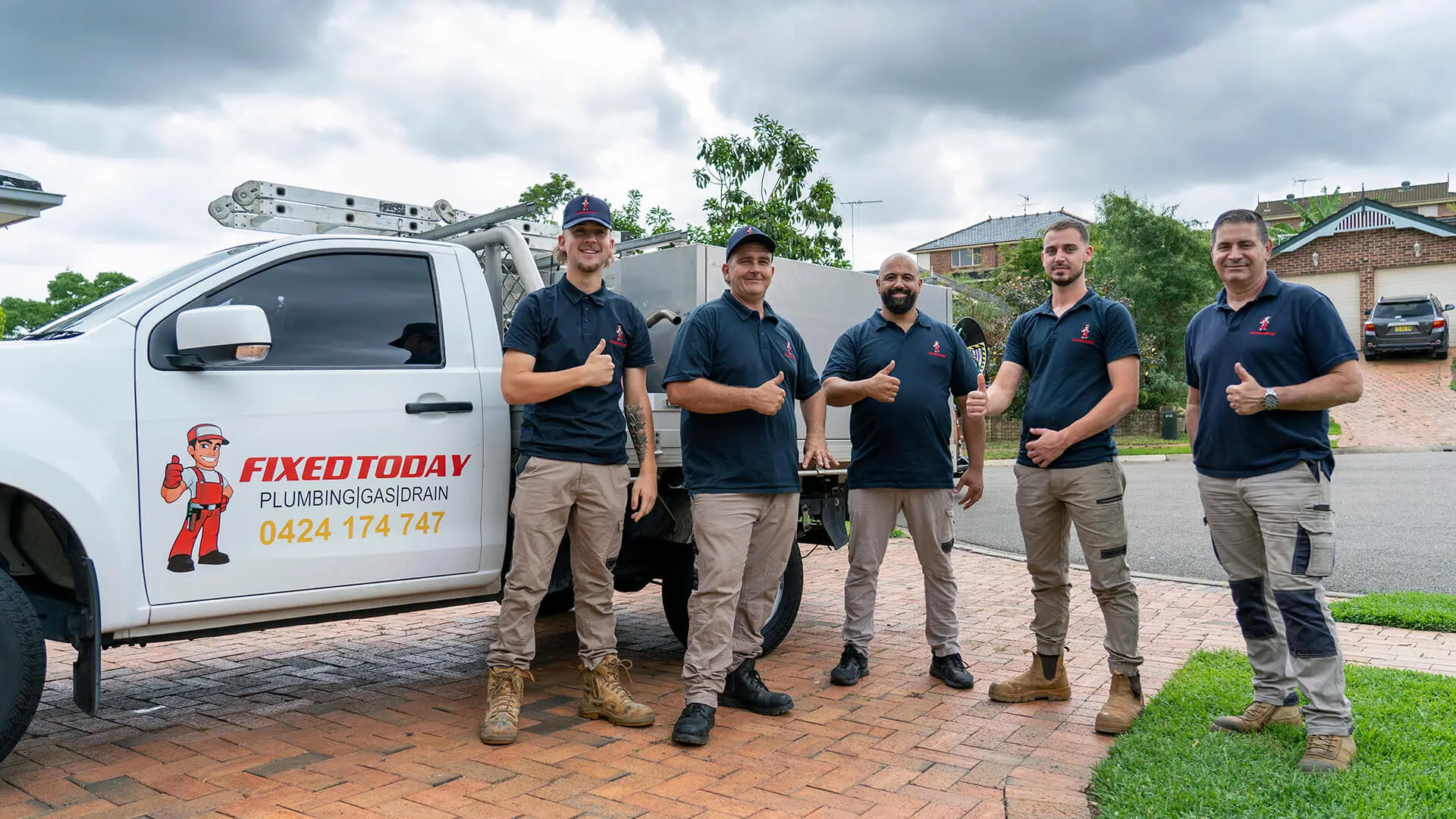 Why Choose Us?
If you notice common problems like a roof or gutter leak on your property, call the professional team at Fixed Today.
Fixed Today is highly recommended and offers experience, excellent skills and a full range of plumbing services and plumbing needs, including repairs for roof leaks and gutter leaks, along with gutter replacement and other guttering Parramatta services (new gutters and custom design of box gutters). We will examine your roof and gutters and try to give you the best economical solution for roof and gutter leak repairs. If it's needed, we can also install gutters on your property.
Our dedicated and professional roof plumber Sydney at Fixed Today can help you with the following:
Unblocking gutters
Repairing leaks
Unclogging drains
Gutter replacements
Drainage Systems
Gutter installation
Gutter cleaning
Fixed Today Is Sydney's Roof Leak Experts
You can feel confident in our expertise and knowledge of roof and gutter leaks of all severities. No big or small leak Fixed Today can handle! Contact Fixed Today for all your roof and gutter issues and other plumbing services.
Call us today!
We are the leading plumbers in Sydney for roof and guttering system repairs!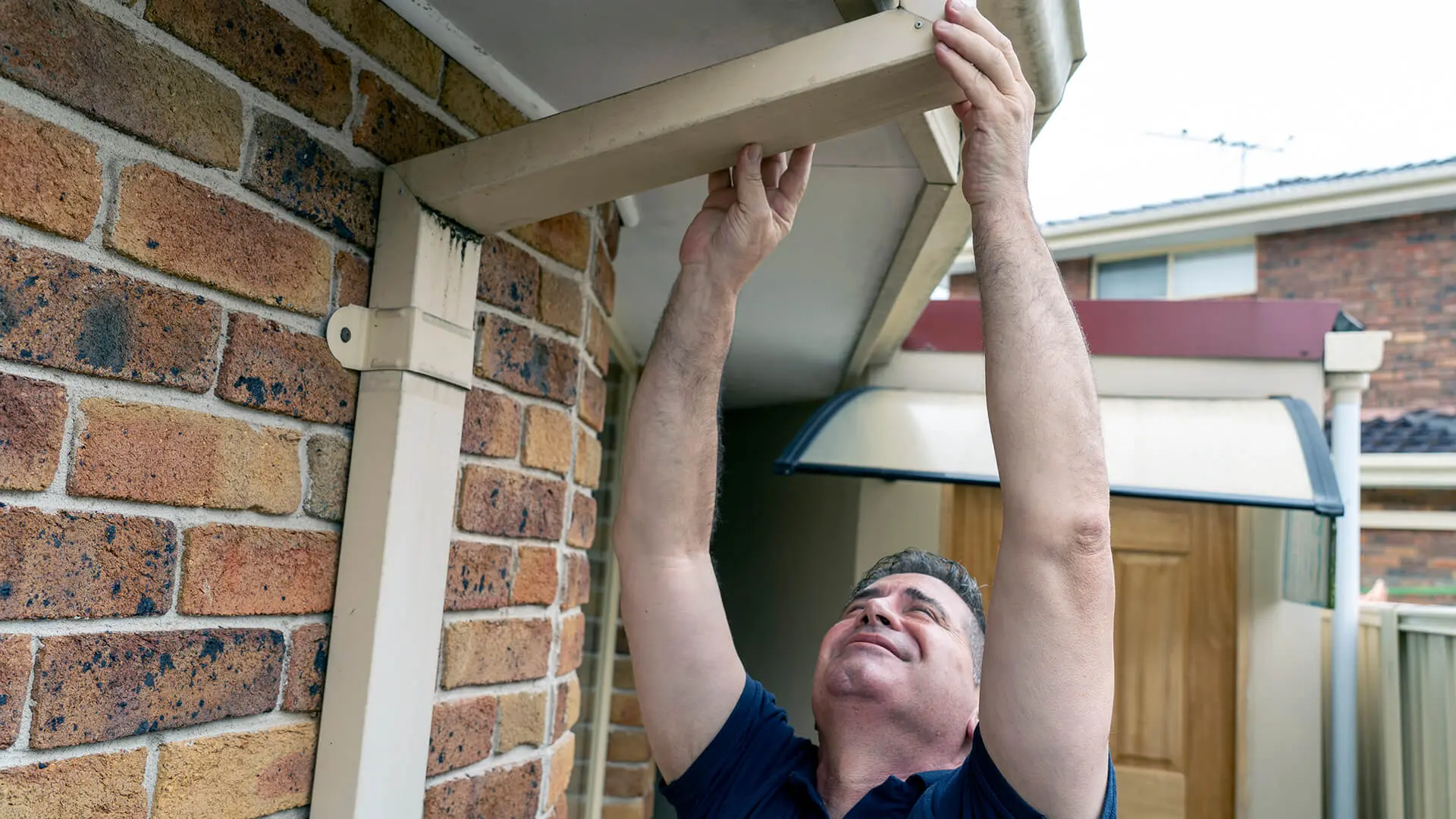 How To Contact Us?
Getting in touch with us for gutter leak repair is a piece of cake; call us on the toll-free 24/7 helpline and tell us your needs. You can also email us or leave your name and number in the contact form on our homepage. Our representative will get in touch with you as soon as possible.
You can rely on Fixed Today Sydney plumbers to fix leaking gutters and roofs. We recommend that you call us for gutter leak repairs, roof repairs and other pressing plumbing services you need. We can handle your other plumbing issues and maintenance, including roof inspection. Call the 24/7 toll-free hotline now.