Plumbing and building defects can be visible leaks like a leaking pipe with water gushing out.
But there are also hidden water leakages. The hidden leaks or undetected leaks occur in locations that are out of sight. So a hidden water leak can go undiscovered for long periods.
You're wrong if you think these hidden leaks or undetected leaks are a case of what-you-don't-know-won't-hurt-you.
Over time, these hidden leaks can affect your building materials and damage your home. The tiniest pinhole leak can damage the whole drywall and ripple effect to a plumbing disaster. It can lead to mildew, mould growth, and a high water bill.
Save time and money. Hire a professional and experienced plumber to inspect your home, provide leak detection services, perform pressure testing and locate a potential leak (slow or long-term leaks, pipe blockages or slab leaks) and its root cause. Fixed Today uses specialised equipment — Sydney's most advanced leak detection equipment, so call us for affordable and efficient leak detection and pressure testing! Our leak detection Sydney performs dye testing to ensure your water supply is properly connected to your sewer system. With the latest technology and industry experience, we're your trusted people regarding leak detection.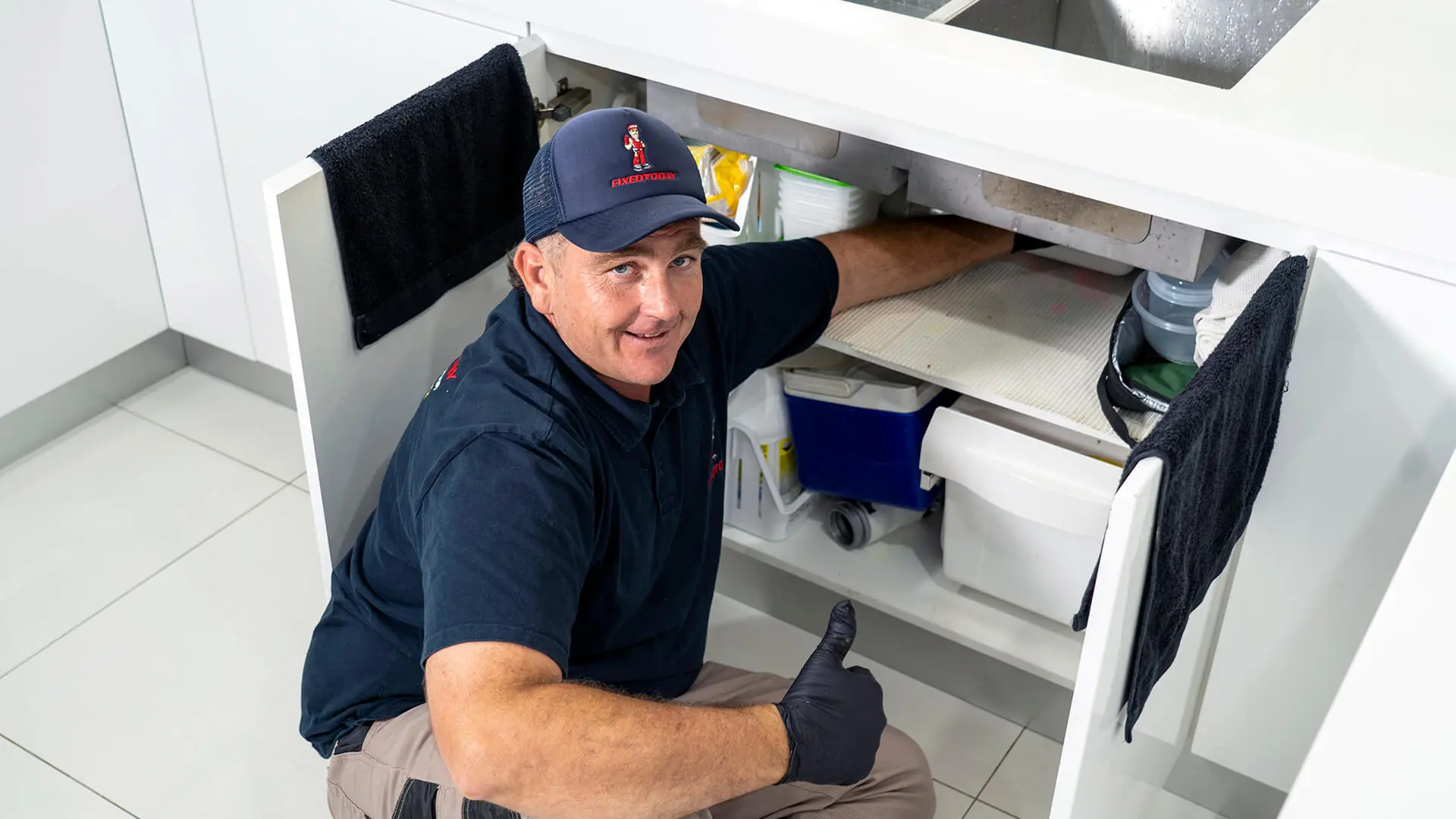 How To Spot A Water Leak
An undetected water leak can be hard to spot unless you're knee-deep!
You can spot undetected leaks in your home if you look out for some of the following signs:
Mould and bugs: Fungus, mould, mildew — or a mosquito? If you suspect any of these, it could mean a leaking pipe or tap.
Increase your water bill: Is your water bill higher than your last one? You could be shedding dollars in the form of a water leak that will cost you even more if not found. You can also check your water metre.
Coldwater: A leak in your hot water system could give you a cold shower!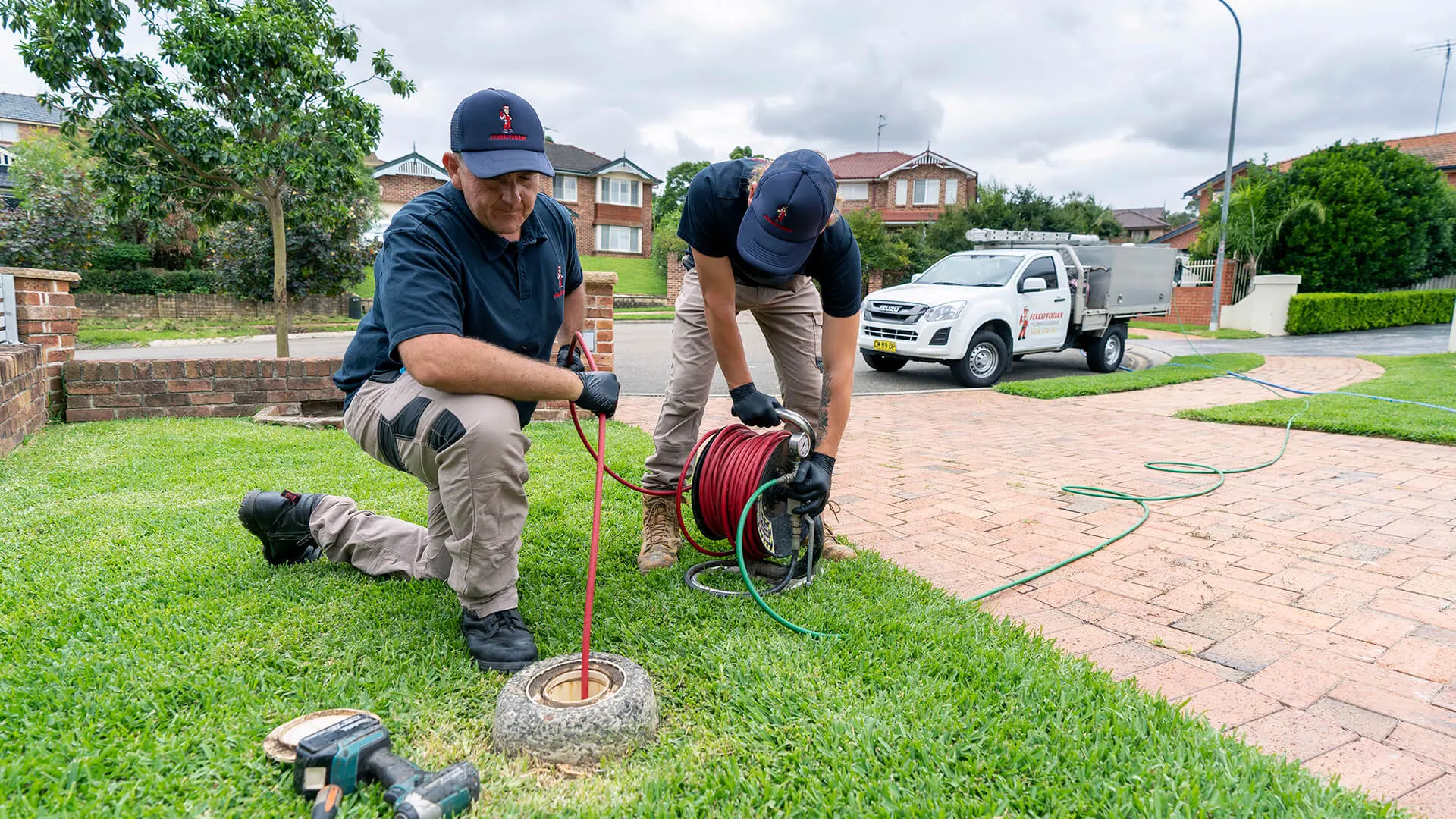 Call A Leak Detection Specialist
Undetected leaks won't get fixed on their own. It would help if you found them. An experienced and skilled leak detection specialist can help you save time and money and prevent your house and water from being wasted by providing affordable leak detection services.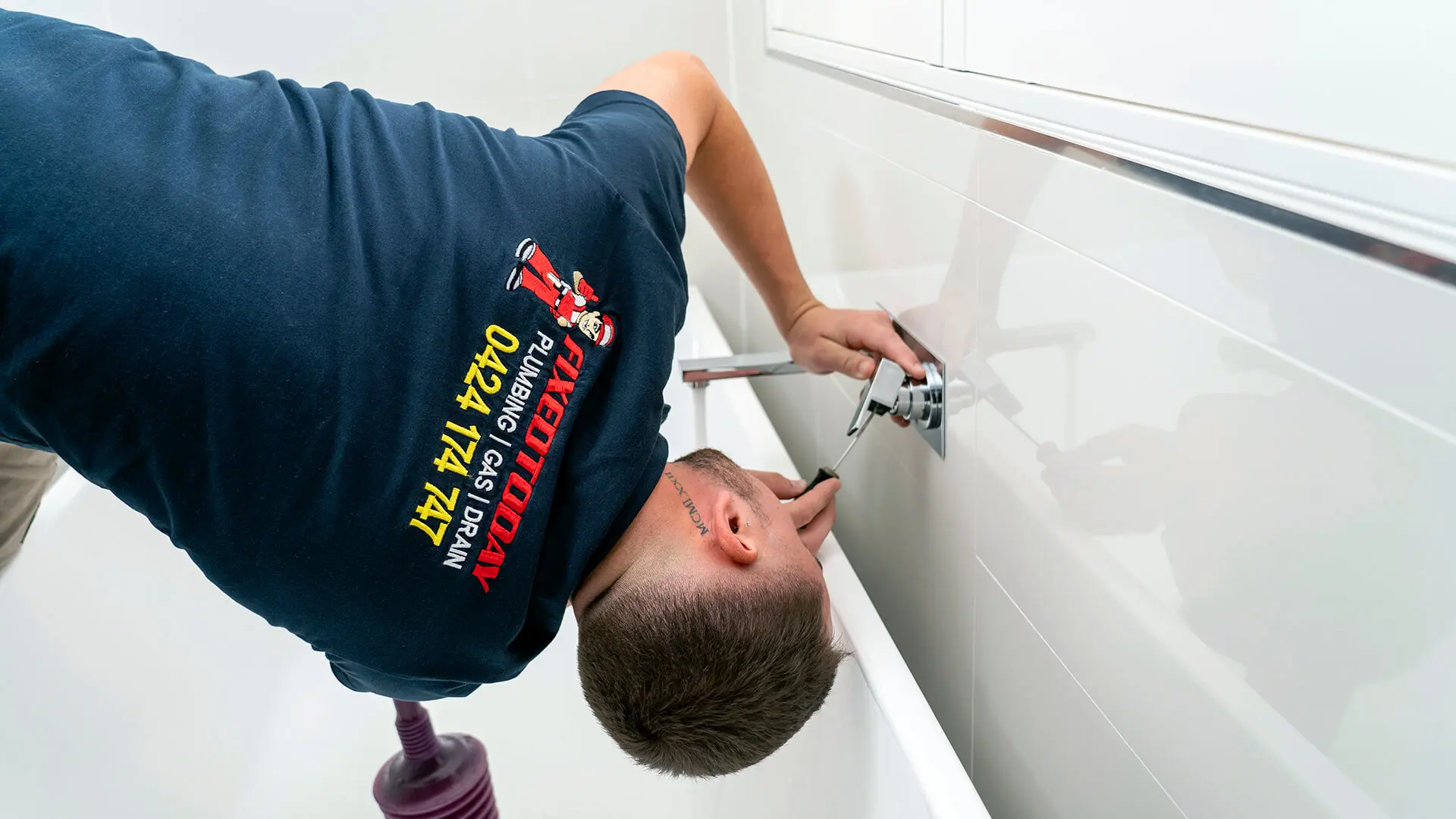 Here are some more reasons why getting in touch with a leak detection specialist is essential:
Ensure Your Water Supply Is Reliable
It would help to have a constant water supply to manage your home or business. Most people would rather have no electricity than cut off their water supply. Many companies also rely on having a reliable and constant water supply to carry out their daily operations. If you have your plumbing system in place, without the undetected leaks that can have a domino effect on your water supply later on, you're safe.
Ensure Your Water Is Safe
A leaking pipe can put you and your family at risk. Many contaminants can get into the water that you may drink or use. It would help if you could detect leaks and have a safe water supply; professional plumbers would ensure you do.
Prevent Damage
Water leakages can do more than skyrocket your water bill and wastewater. Left undetected, a leak in the ground can cause significant damage to the foundation of your house. Water gets into the structure and increases the build-up of moisture levels. This can encourage the growth of mould and other infestations. These issues are expensive to resolve and can cause extensive damage.
Even Gas Leak Detection Services Are No Hassle For Fixed Today!
Water pipes are not the only ones that go pop at your place. There are also catastrophic gas leaks. Like underground water leaks, gas leaks can be dangerous and explosive.
Pipes carrying gas are potentially more dangerous than water pipes if not properly installed. Many have died because of carbon monoxide poisoning. And a lot of gas leaks are fire starters or causes of explosions.
So, relying on our leak detectors specialist to carry out gas leak work only makes sense.
Fixed Today are licenced gas fitters. Our gas fitters are qualified to solve dangerous plumbing problems like gas leaks. We safely disconnect and install your appliance, investigate a suspected leak and work with gas fittings.
If you smell that faint whiff of gas or suspect a gas leak, contact our experts at Fixed Today to do a gas leak detection. We can find leaks and repair them for residential and commercial properties.
Fixed Today can get on top of your gas fitting needs with a team of licensed gas fitters.
You can rest easy knowing and guarantee we have the best skills, knowledge and equipment to provide quality plumbing services and fix your leak quickly and efficiently.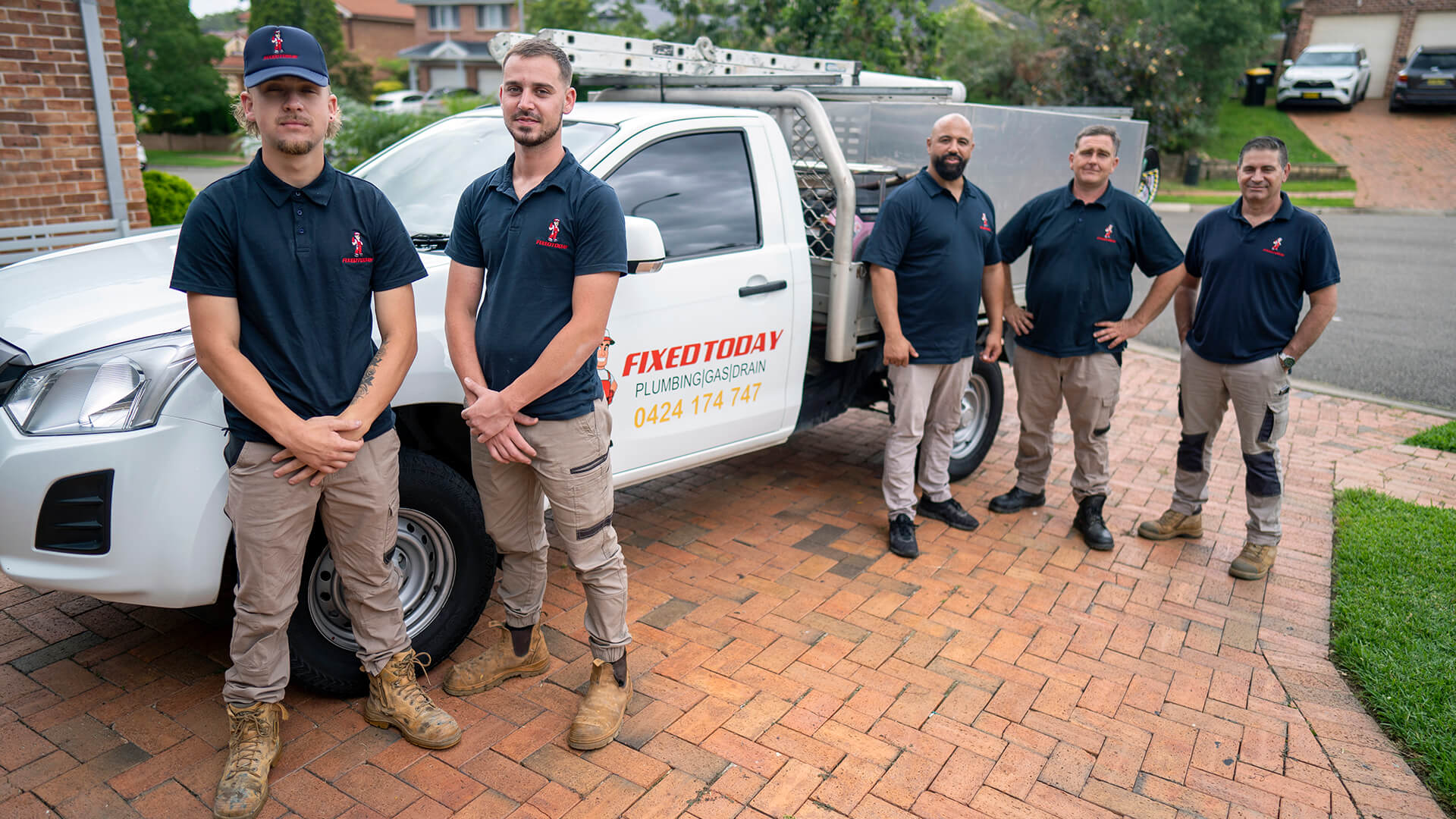 Different Types of Water Leaks and Water Leak Detection Sydney Is Our Business!
Here at Fixed Today, our skilled and licensed plumbers and leak detection specialists have techniques, like pressure testing and dye testing, and leak detection equipment to detect the source of leaks and give you peace of mind.
Our licensed and qualified tradespeople have years of experience in Sydney leak detection services and other residential and commercial plumbing problems. Our advanced techniques and leak detection technology have helped thousands of Sydney locals. We've assisted them in saving millions of valuable assets, hefty bills, expensive repairs and water supply through our professional leak detection service.
Our expert team uses specialised equipment and offers an comprehensive range of services, such as:
CCTV Camera
Thermal imaging technology
Leak detection equipment
Welding and high-tech pressure guns
Gas and piping networks
Dye testing of swimming pools/ wet areas
Smoke testing of drainage
Spray testing of walls, roofs and windows
Water analysis for determining the origin of the leak
No matter how big or small a pipe leak is, our highly trained technicians will find it and fix it fast, honestly, and affordably, using the best available technology. If it's an urgent or emergency plumbing job, our team won't let you down when it comes to getting to you quickly.
Let's repair your leaks before you check your water meter and bill skyrockets with non-invasive methods. With our know-how of how the plumbing system should work and state-of-the-art equipment, we are Sydney's trusted leak detection company.
Contact us now: 1800 349 338