Imagine the era when it's the dig-and-bury time every time you excrete. Or if you've gone out camping in the wilderness, you'll know what it means to have a toilet system in place.
The evolution of the toilet system is one of the events in human history we can be grateful for. If we think about the 2 billion people who still have no access to this basic sanitation in their homes, even a modest one is enough.
Your toilet system is essential, without a doubt. We may live without it, but life will be more complicated. So, we need to have it fixed when the toilet malfunctions or when the toilet fails, even with the slightest problem like a leaking tap, a leaking toilet or water leaking on the bathroom floor. We need our leaking toilet repairs done and this plumbing issue completed.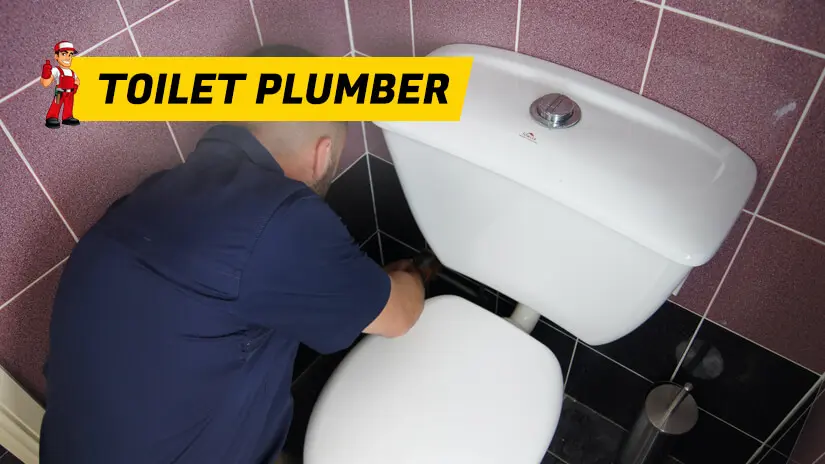 Do You Have An Issue With Your Toilet Suite?
If you spot these troubles with your toilet, don't wait for them to disappear. Contact a reliable service for toilet repair service or replace your toilet suite and get your plumbing problems fixed. Also, never forego a regular toilet maintenance from your skilled plumber.
Major And Minor Leaks
A toilet leak, commonly caused by a blocked drain, can come from either the pipework or the cistern itself. Or you can see a leak from the toilet's base — a project you can DIY if you're not of faint heart.
Not Flushing Correctly
When your toilet periodically refills spontaneously, as though someone flushed, it is known as the phantom flush.
The flushing mechanism allows the waste to be carried away. The fill valve, flapper or toilet flush button may be loose or stuck, or the water levels could be below. It can also be a slow leak from the tank into the bowl.
Noisy Cistern
When there is noise long after you have flushed or a whistling toilet tank on flushing, they could indicate problems with the water levels.
Blockages
A toilet that is slow to drain or overflow is a clear toilet blockage indicator. An item could be lodged in the bowl or the waste line or damage the internal pipework that affects your household drainage system.
The Toilet Tank Is Not Filling Up
The valves inside your cistern connected to your toilet system may be faulty. The valves can become obstructed and cause the toilet cistern to stop working or continuously flow.
Squeaky, Loose Or Broken Toilet Bowl Seat
This is due to everyday wear and tear. Because you use your toilet every day, it can crack or become loose. Or the seal underneath the base of your toilet fails. Due to poor installation, you can also encounter rusty hinges or your toilet bowl rocking to and fro.
These issues can significantly strain your household and your wallet. It's also a waste of time. So, delegate the leaking toilet repairs and other plumbing services and fixtures to the professionals who know better about this.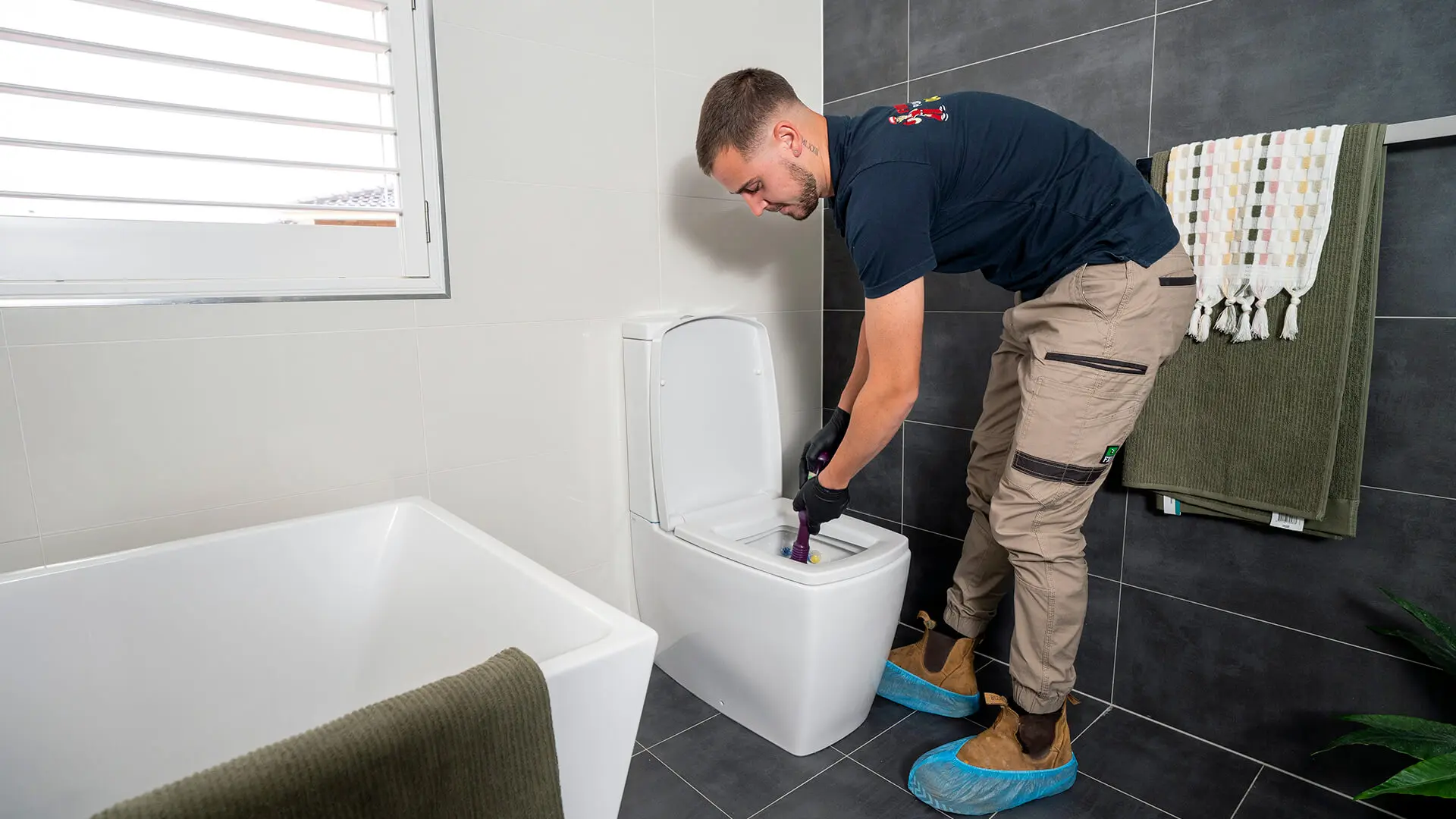 When to Call Your Trusted Local Plumber for Your Toilet Repair Sydney?
There'll be signs you need to watch out for to tell you're in immediate need of toilet repairs. Check the water supply and valve parts. Call your trusted plumber to do your Sydney toilet repair sooner than later.
Pay close attention and listen to any gurgling or suctioning noises from other bathroom fixtures, such as the sink or the shower.
If clogging occurs more than once a week, your toilet might have an issue.
If you need to flush multiple times to finish the job, there is likely an issue with the mechanism that handles your flushing, clogged water jets and low water pressure.
If you check the toilet's metal components and see rust or corrosion, that part has worn out and will need a replacement. Don't delay, for rust spreads throughout multiple parts.
Leaks are the most severe symptoms of a faulty toilet, and you must act as soon as you see them. Leaks can create further issues like water waste, mould, and structural damage.
Here at Fixed Today, your trusted plumbing company, our amazing team is confident in dealing with your toilet repairs correctly, no matter how small or complex. We can complete the job efficiently.
With a track record spanning over a decade, we've got satisfied customers who've experienced our toilet repair services:
Leak detection and repairs
Toilet seat repairs
Cistern repairs
Restore the flush toilet system
Unblocking toilet drains
Fixing blocked toilets
Do You Have A Blocked Toilet?
Leaking toilet repairs Sydney isn't only the most common call we've responded to. If your toilet is leaking water, there is a blockage.
A clogged toilet is also a significant toilet complaint in every household. Your cistern water can suddenly stop draining or begin to overflow.
A toilet system has many parts and components to it. Some would say fixing a blocked toilet is deceptively simple, but fixing clogged toilets isn't for everyone. Especially if you don't have the knowledge or the tools, it can be overwhelming to solve a blockage or leak yourself.
For an indication of a clogged toilet, let our team conduct the necessary inspections to determine the correct diagnosis.
A good plunge will usually be enough to loosen the lodged item. This can be the case if too much toilet paper is used. But sometimes, that isn't enough to clear it.
We at Fixed Today have the best tools and equipment to investigate and clear up any toilet leaks and blockages.
Your entire plumbing system is connected through various pipes and channels. When one of these fails, it can affect your toilet system. But our high-tech CCTV cameras will be able to locate damaged pipework, growing tree roots, a build-up of dirt and grease and any other interference in your pipeline.
Luckily, our team is on call to service your plumbing needs and quickly resolve your issue. You are not alone when it comes to your plumbing problems. Speak to us for reliable block toilet repairs. Trust our plumbing company for toilet repair services in Sydney!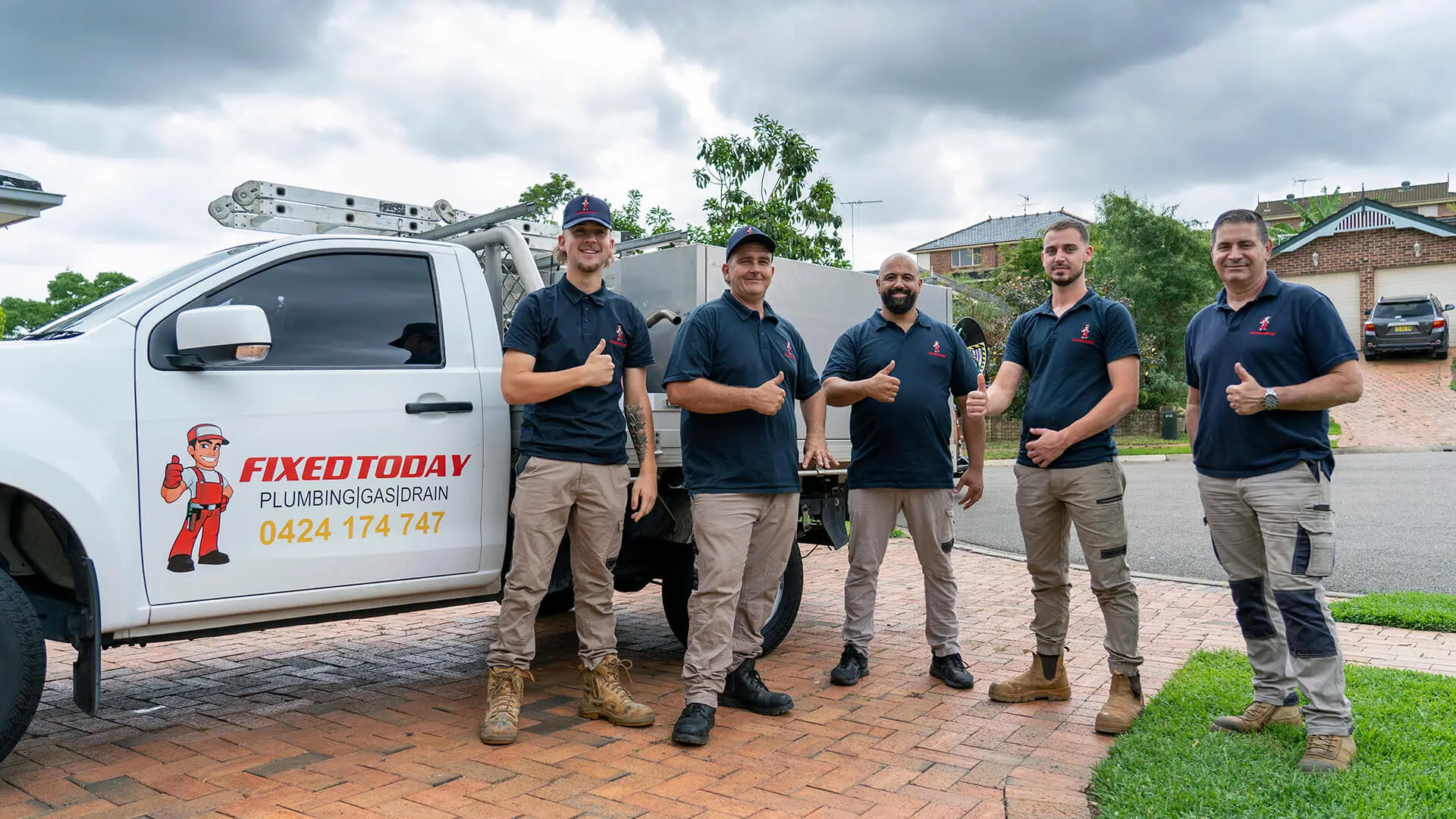 You Can Count On Us
With the help of our top toilet repair and plumbing emergency specialists in Sydney, you can have your home working efficiently.
Sometimes, your toilet plumbing problems require the toilet to be entirely replaced rather than repaired. But there's no need to worry about that. We can also perform a great service and work an entire renovation or replacement for your toilet.
Every toilet system issue in Sydney is manageable for our licensed plumbers to solve. We are professional plumbers in toilet repairs throughout Sydney, offering same-day plumbing services. You can trust our professional team for excellent service and save your home from messy and inconvenient plumbing troubles.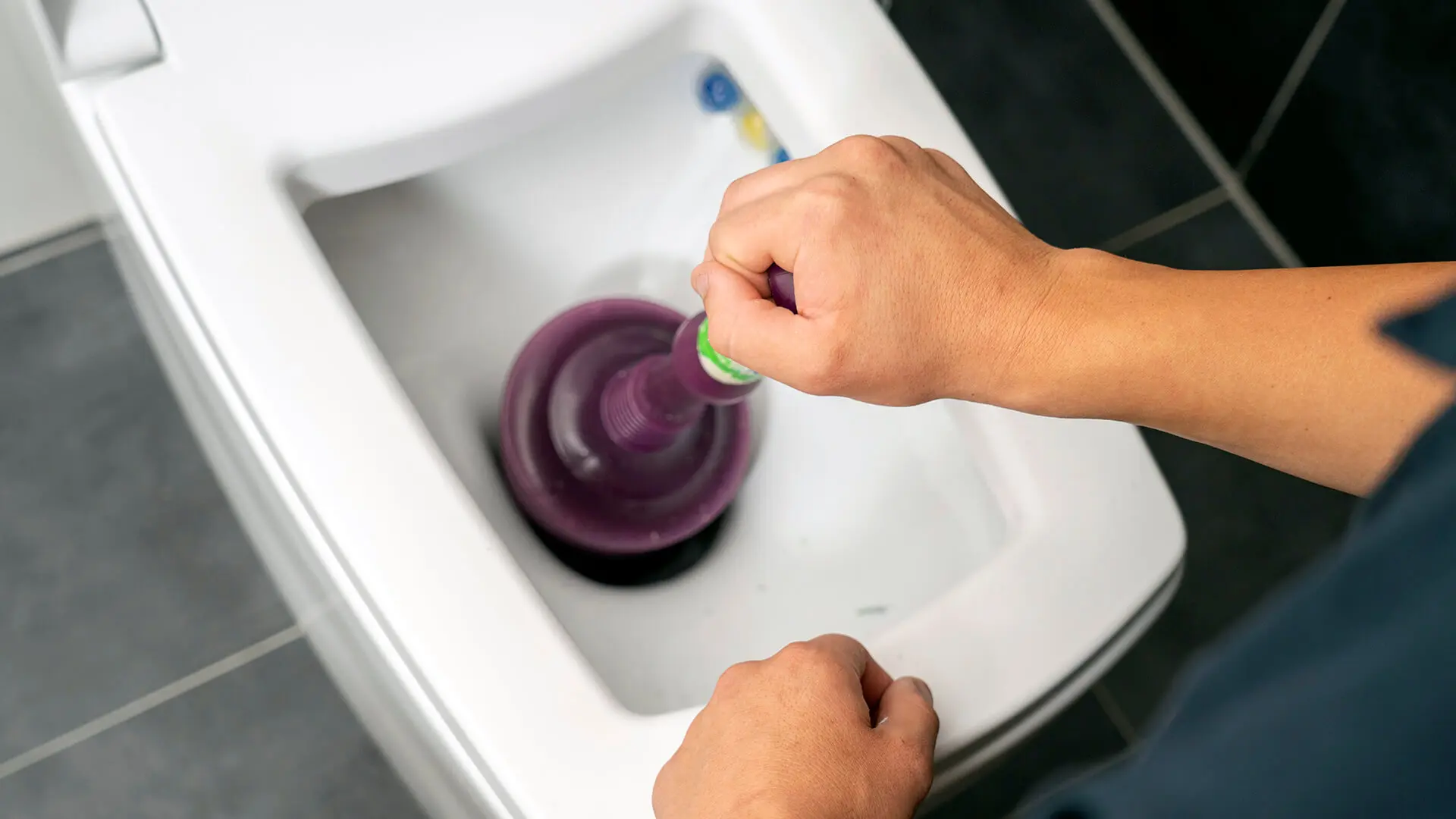 We arrive with a fully stocked vehicle and are ready to solve your plumbing issues and provide you with quality toilet repair service in one go and get the job done.
We dive head-on into the plumbing problem and offer honest, convenient and economical solutions. Permanent results are what you need, not band-aid solutions.
Rely On Sydney Toilet Repair Specialists
Experience probably taught you to be wary about hiring people who may not meet your expectations.
So here's your checklist of five important details to ask yourself before you commit to hiring a Sydney plumber:
Do they have the proper licensing?
How long have they been in the business? Do they have the experience to work on these projects?
Are the pricing and rates reasonable?
Are they open to referring you to their customers for honest feedback? What are their reviews from clients?
Do they offer a warranty?
Only some plumbing teams can do what we do! Our extensive experience allows us to confidently tackle our toilet repairs in Sydney or any plumbing issues your home may have. At Fixed Today, our plumbers are fully licensed and insured, and we have well over ten years of plumbing, gas and drain experience. We use only the best high-tech tools and equipment, ensuring we clean after every job. We are on call 24/7, especially for plumbing emergencies. And we guarantee our work 100%. As we value transparency, there are no hidden costs, and we make it easy for you to understand the process.
Don't hesitate to contact us. Our expert plumbers are only a phone call away from solving your cistern leaks, toilet bowl problems, blockages, flush issues, water problems, replacements, and installations. Our professional service comes at an affordable price.
We're not just into toilet repairs Sydney; we also offer general plumbing, gas plumbing, hot water system installation, general plumbing, gas plumbing, hot water system installation and more.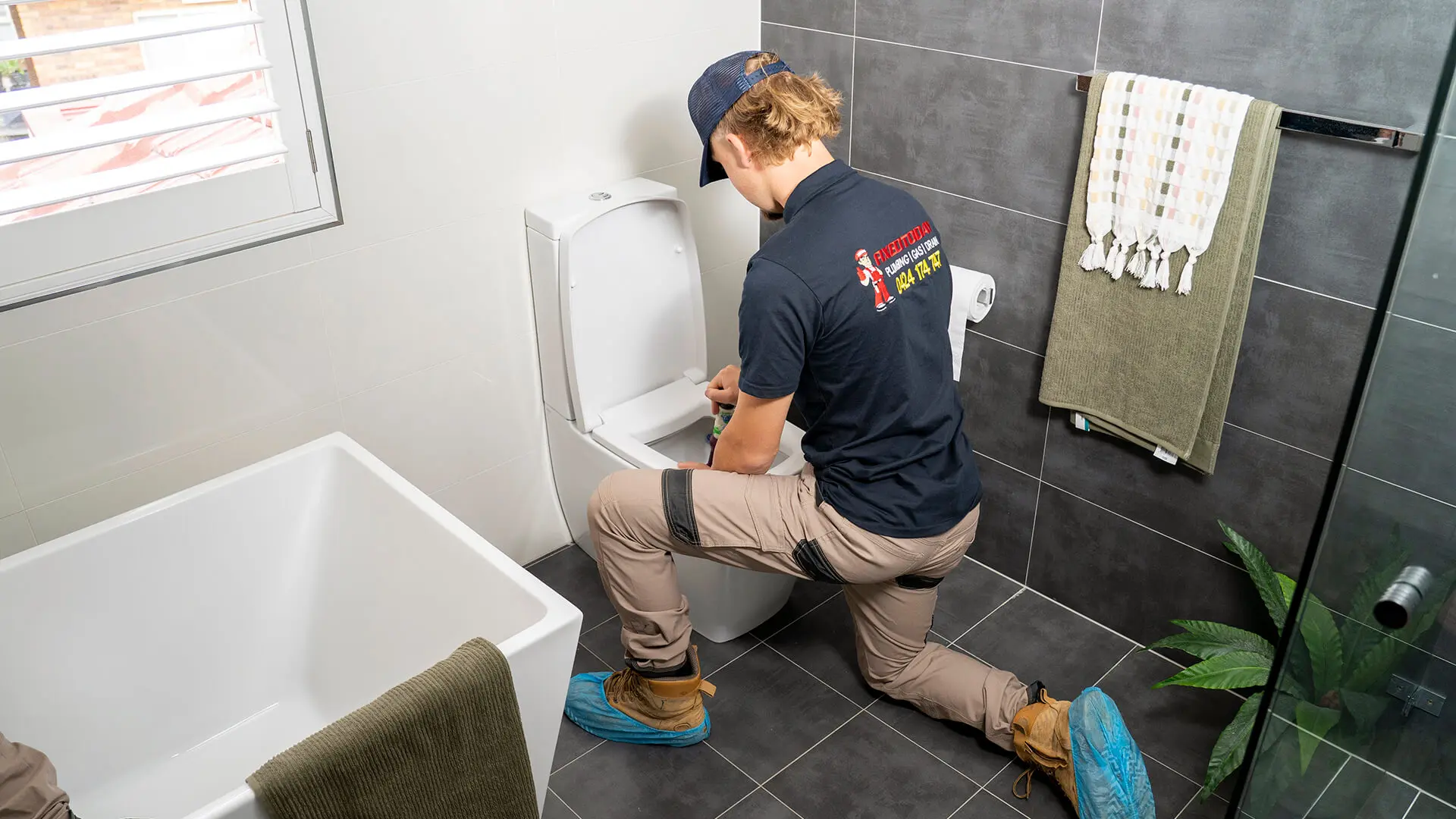 We've earned a good reputation with over ten years of experience serving Sydney, its homes and businesses, and we want to keep it that way. You can ask around, or we'll provide you with references and a portfolio of our projects.
Our reasonable price is upfront and fixed, so no hidden costs are involved. Request a free quote and make the best-informed decision for you and your home.
We guarantee our lifetime warranty of workmanship on our blocked toilet repairs.
Call us now to book your appointment; our customer service representatives are on standby to take your call for emergency plumbing services. We'll be at your premises the soonest time possible.