Fixed Today is the industry leader for all of your plumbing solutions. With a combined experience of over 40 years, we offer premium service and honest, upfront pricing. We can tackle all of your plumbing issues head-on and with confidence.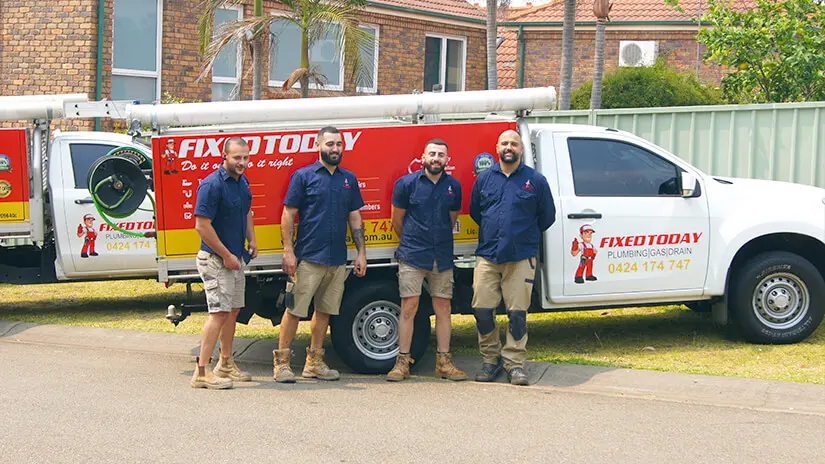 Gone are the days of wishing for qualified tradespeople to get the job done right the first time! Fixed Today will find solutions for you at reasonable prices as we know the value of your hard-earned dollar! Being a family-run business, we follow the values of good, honest, hard work. And no job is complete without your satisfaction.
Total Work Guarantee
All of our work is guaranteed 100%! Our ongoing industry training ensures we are constantly updated on our skills and expertise. Being a local plumbing company, we are on call for any emergency you may have. Our friendly staff will offer you support and find solutions to get you out of any sticky situation! Our team at Fixed Today uses their expert knowledge to assess your plumbing needs and offer you realistic solutions. Leave all the hard work to the experts at Fixed Today, your best plumber in Sydney.