Are you in need of shower repair emergency plumbing services? Do you have plumbing issues in your bathroom, such as a leaking shower, leaving you frustrated?
A nice hot shower after a long day is a luxury. Your washroom is one of the focal points of your home, so it only fits that it needs to look its best and work 100%.
However, natural wear and tear with frequent use cause problems to arise. That is when you may experience leaking showers, old or damaged grout joints, wall and floor separation and silicone peeling, etc.
Older suburban houses encounter a leaking shower, blocked drains, old pipes and burst showerheads. Even in Sydney's newer and more modern parts, low-quality tapware and showerheads can still be seen. Some need replacing with quality parts. Others need emergency plumbing services. Whether you need leaking shower repair services or plumbers for complete bathroom renovations, trust the team at Fixed Today!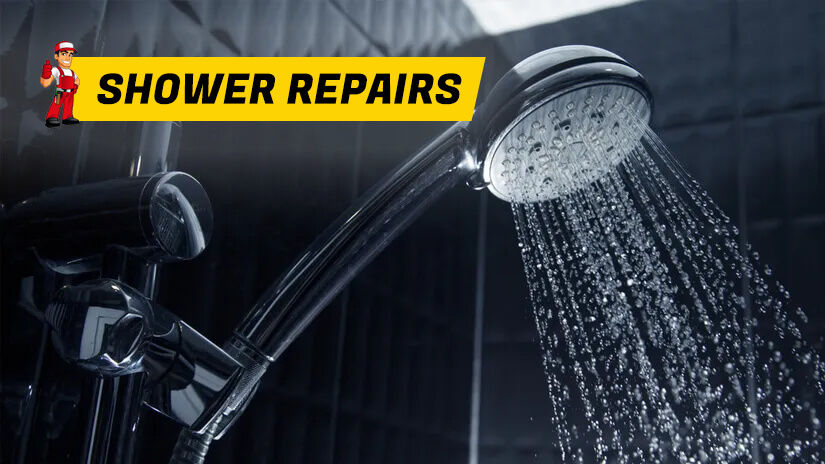 Leaking showers or when a shower stops working seriously inconveniences you and your household. It also risks your home to other plumbing emergencies such as flooding.
These are some common problems people encounter with their showers from time to time.
Leaking taps — Rusty or clogged pipes or worn-out washers can cause leaking taps
A leaking showerhead can leak with a faulty O-ring or grit collected inside the showerhead. But underlying issues may also be the culprit.
Blocked drains — A common issue is a blockage in the bathroom drain. This is caused by hair washed down or a build-up of soap and dirt. Sometimes, the problem may be further down in the sewer line where tree roots have started to grow.
Mould growth — Wet areas, the moisture, and the damp environment from dripping water are the perfect breeding ground for mould. This is very unclean and can create health problems in the long run.
Shower waterproofing issues — To prevent water from escaping open edges and cracks, you must seal surfaces and openings. Your surfaces can start to warp and decay from the trapped moisture.
Weak water pressure — A physical barrier like mineral build-up around the exterior shower head may cause low water pressure. Or it may be due to running several different appliances at once. But never underestimate this problem. It can also signify a more severe concern, like a pipe leak.
Showers must be working in prime condition, especially since it's one of the systems utilised daily.
Don't ignore one minor issue like your shower leaking. One trivial thing can complicate your entire plumbing system and become an emergency.
You can prevent major plumbing problems from occurring by keeping an eye on the following:
Your water bill — If your water bill is higher than what you usually pay, there may be undetected leaks on your premises.
Discoloured walls and ceilings — Moisture will dampen your walls and ceilings and leave marks and stains on shower walls, shower floors, and bathroom tiles.
Mouldy surfaces — Bacteria and mould thrive in damp environments
Low pressure from your fixtures — Only a trickle is coming out, or nothing at all
Different smells can be mould growth in the drain, causing your shower to smell. Or it can be clogs and debris in the drain. Even sewer gases escaping the drain are some of the causes of your shower producing different odours.
You will prevent a possible catastrophe from happening if you catch a bathroom dilemma early on and fix leaking showers. Prevention is always better than a costly cure.
But if you've got plumbing needs, especially emergency plumbing services, hampering your day-to-day routine, you don't need to handle them, especially if you're time-poor or don't have the skills to do them.
Hire a professional plumber for shower leak repairs. They know better. They're equipped with better tools, too. And they have the skills needed for the task. for a fantastic job on your shower repair, contact our highly recommended plumbers at Fixed Today.
Shower Repairs in Sydney
Fixed Today, a team of skilled and licensed plumbers can tackle all your general plumbing needs, including your leaking shower repairs Sydney. We can also handle the more complicated issues in your plumbing system. We will inspect your shower area and ensure no further damage other than the apparent leak.
We've got the experience and expertise to do them.
Some of the shower repair services we offer are the following:
Major And Minor Leaking Shower Repairs
We can deal with sealing and repairing leaking showers if required.
After a full assessment, we will find the leak and give you a fixed quotation. We can perform minor maintenance for your leaky shower on the spot. With our leak detection services, we can find shower leaks out of sight that may have damaged your property without your knowledge.
Waterproofing And Shower Sealing
We will remove the defective silicon and replace it with our powerful sealant. We will ensure we do this without leaving ugly traces behind.
Installation Of New Taps And Showerheads
Our team are on the road with fully stocked vehicles. We can perfectly match your fixtures or update your bathroom with new styles of faucets and showerheads.
Re-Grouting Floor and Wall Tiles
You can freshen up your restroom without changing your wall or shower floor tiles. We use premium quality grout or cement grout and colour to match your tiles and ensure your bathroom looks uniform. We may also make some minor tile repairs and shower screens replacement. But if you don't want the trouble of removing tiles or retiling your bathroom floor, we can also work around this area.
Clearing Blocked Drains
Our talented plumbers work with all drain blockages. The waste in your shower drain may get clogged by excess hair and dirt build-up. But we can also clear significant blockages such as tree root intrusions. Let us diagnose the problem to stop leaks and nasty smells and determine the right action plan.
We can also assist you with replacing broken screens and cracked tiling. We can install your hot water system and do an entire bathroom renovation. Get in touch with our team for a consultation.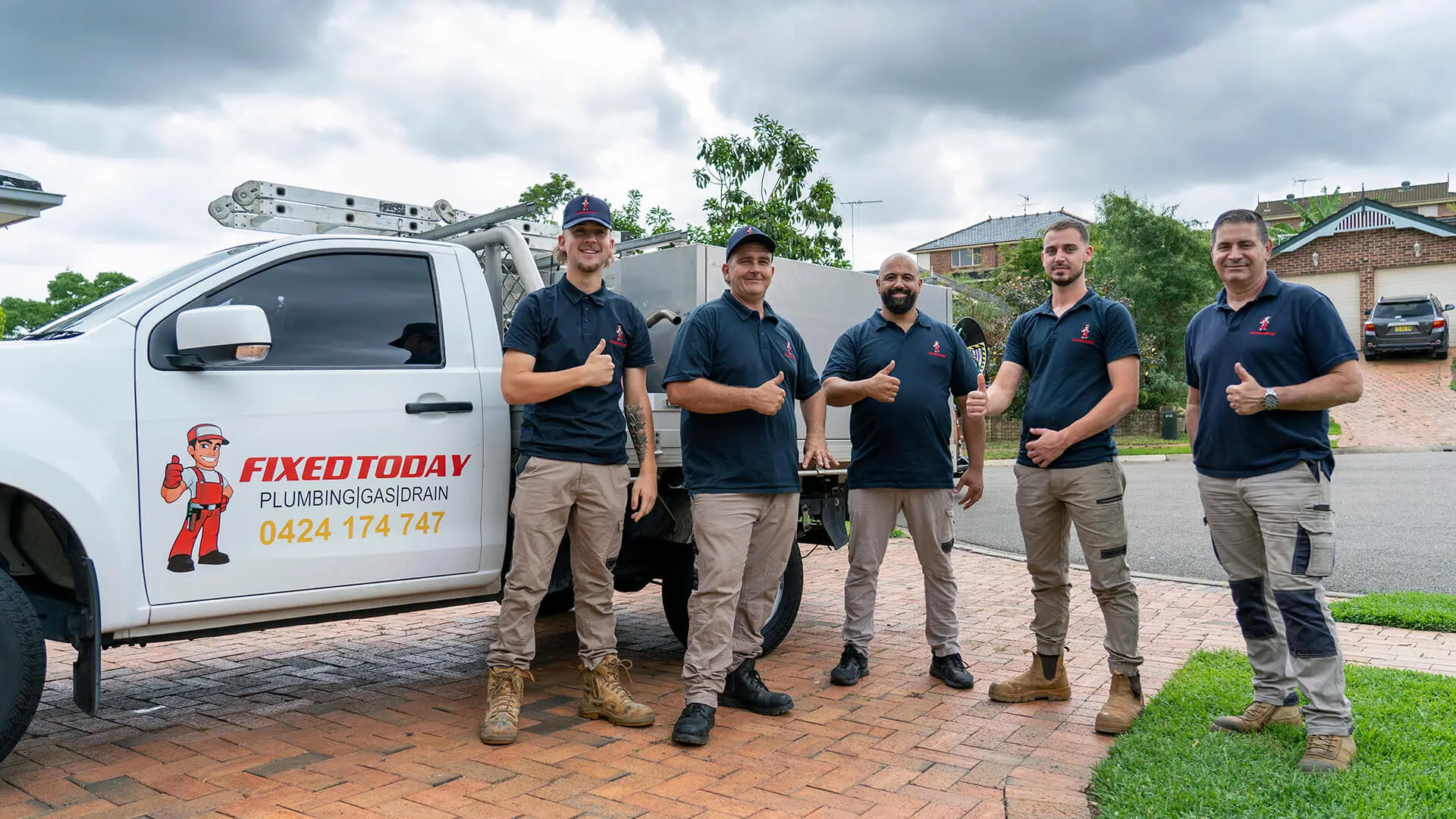 Why Fixed Today?
Hiring a professional plumber for bathroom repairs can be daunting. It's not easy to flip through the yellow pages and pick out the first name you see.
You need to consider five essential details before you commit to hiring your people:
Proper licensing
Business experience
Price
References
Warranty
Here at Fixed Today, we only have professional and licensed plumbers. We've earned a good reputation with over ten years of experience serving Sydney, its homes and businesses, and we want to keep it that way. You can ask around, or we'll provide you with references and a portfolio of our projects.
Our pricing is upfront and fixed, so no hidden costs are involved, and we promise to provide you with affordable shower repairs. You can make the best-informed decision for you and your home. And have the confidence that we are always transparent with our information. You will only be getting a professional and honest assessment from us.
We do not offer quick fixes,' believing that putting a band-aid over the problem is not helping you in the long term. We get to the root of the cause.
With years of experience and expertise, we guarantee our lifetime workmanship warranty.
Contact us to book your appointment for leaking shower repairs in Sydney. Our customer service representatives are on standby to take your call for emergency plumbing services, especially leaking shower and bathroom repairs. Also, we can provide you with free quotes for any plumbing services you need. We'll be at your premises the soonest time possible when you choose us for affordable shower repairs. Call us now!