Dripping taps or water leaks? Malfunctioning toilets? Clogged drains? Have you got a failed hot water system? Burst pipe? Emergency blocked drain? These plumbing emergencies may come as a shock to you, but they don't happen overnight. In hindsight, you probably already noticed a few signs before leading to this emergency plumbing situation. Either you ignored them, or you were too time-poor to address them.
If the emergency already strikes, you need to manage it. Successful emergency management relies on experience and expertise.
Here at Fixed Today, we're a team of professional Sydney plumbers and the best in the plumbing industry. And we're available 24/7 to manage your emergency for you. We offer affordable plumbing services for your plumbing system and 24/7 emergency plumbing.
We've got the EXPERIENCE and the EXPERTISE!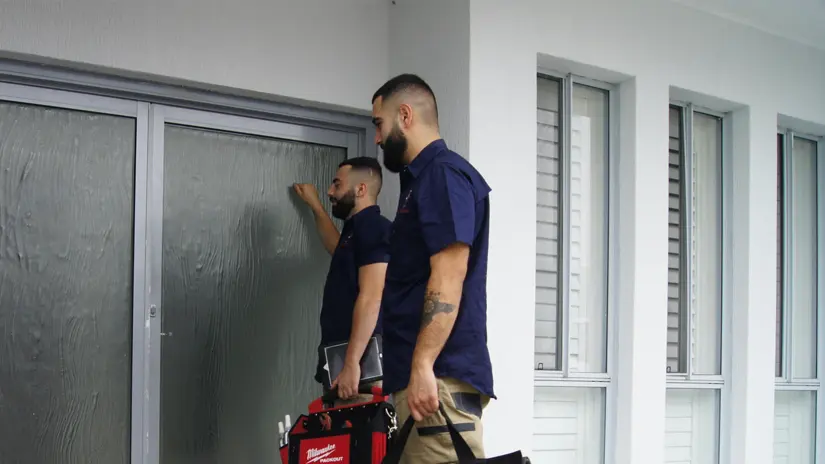 We're great at general and commercial plumbing services, providing plumbing solutions. But our local Sydney plumber also offers emergency plumbing service, knowing these things can happen and they're unavoidable, like the following:
Our plumber in Sydney has over ten years of experience providing only the highest quality services you deserve. Fixed Today's plumbers are professional, skilled and talented.
We only use the latest equipment to perform our repairs, installation and maintenance. The latest plumbing technology helps us to act with speed and accuracy.
Our 24/7 emergency plumber Sydney guarantees their plumbing work, prompt service and upfront pricing, no-obligation quotes and workmanship on all our reliable plumbing services.
We ensure a 24/7 emergency plumber and Sydney's best emergency plumbing services. Call our local plumber for any plumbing problems, and we'll be at your door as soon as possible.
Emergency Blocked Drains
A blocked drain can happen for various reasons. It can be from grease and other materials build-up to tree roots forcing their way into your pipes. Or it can be the natural wear-and-tear of your property.
Some indicators that will tell you have blocked drains may be water pooling in your front yard and a foul smell from your kitchen sink. Or it can be a gurgling noise from your drains or your toilet is slow to flush.
If you notice these signs, don't leave them unattended. Call your trusted plumbing company immediately to provide a reliable plumbing service. Contact us!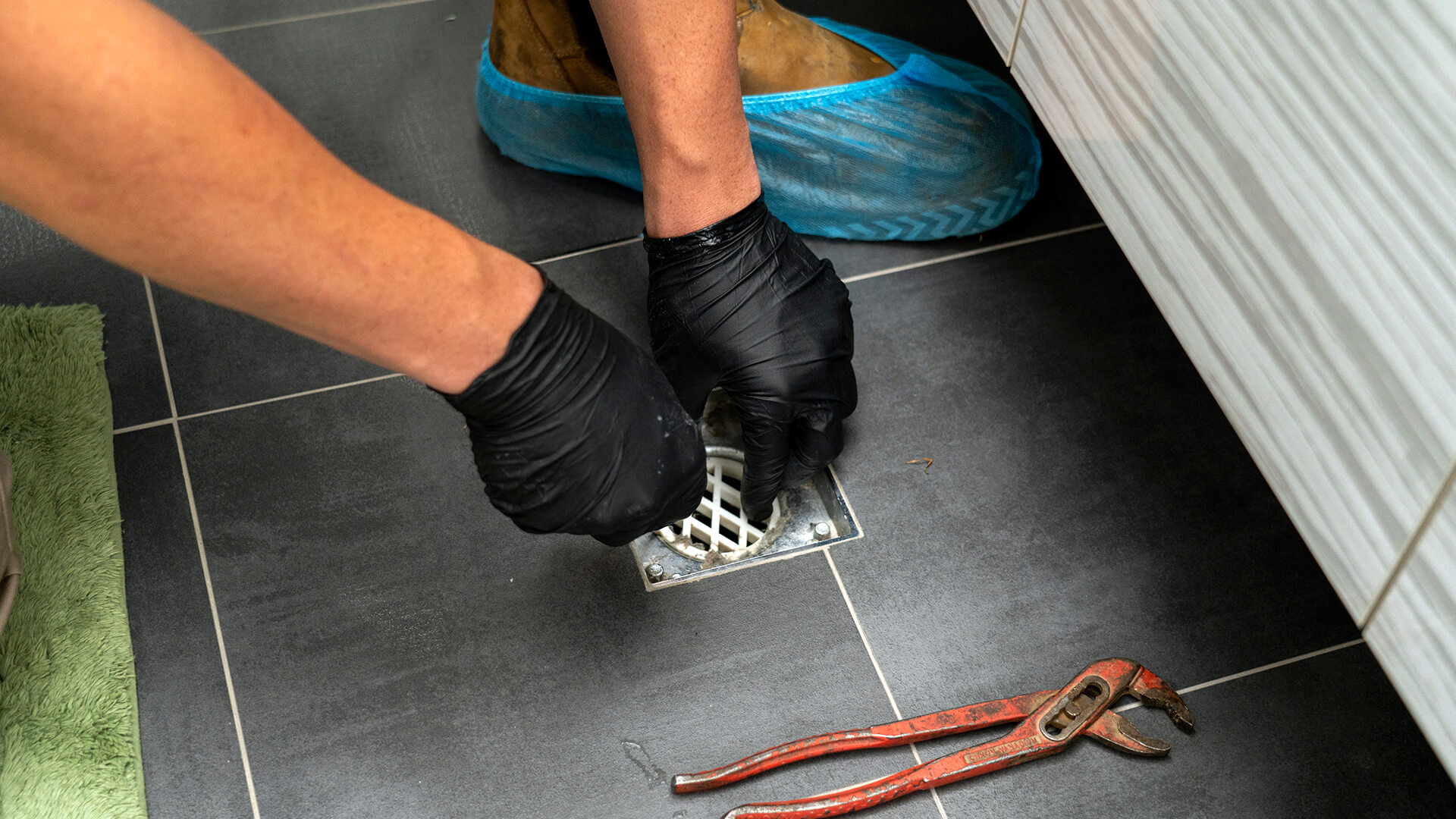 Emergency Hot Water Repairs
You've got a compromised hot water system if you've got a noisy tank and there are leaks. You will also notice that your hot water system's temperature has changed to cold and hot water is running out regularly. And worse, your water bill is skyrocketing.
The keywords are leaks, low pressure, and no warm water. If you experience these with your hot water systems, get a replacement unit or the proper repairs.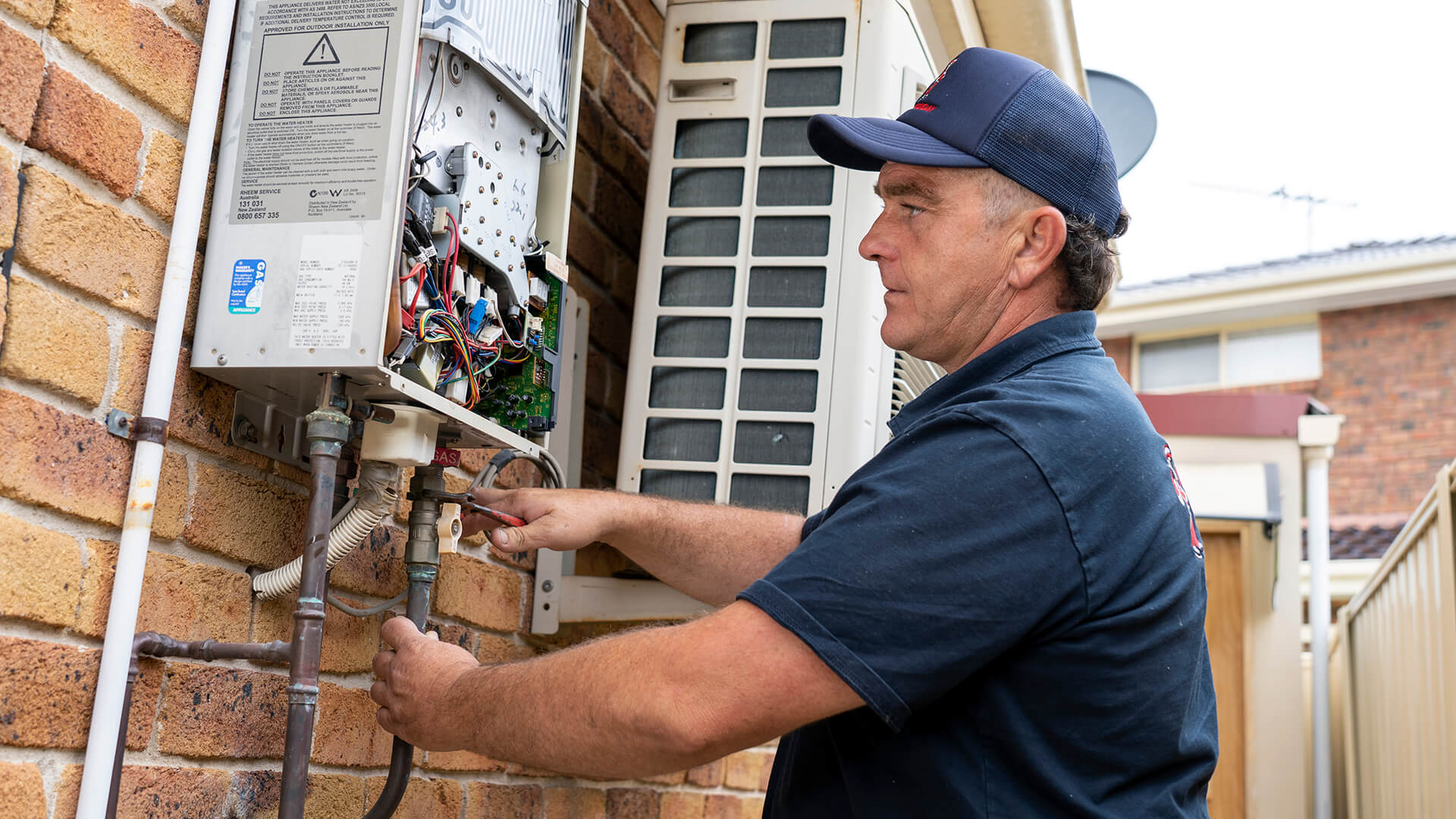 Emergency Gas Fitting
Pipes carrying gas are more dangerous than water pipes. Especially if these need to be correctly installed. So, letting a certified professional carry out any gas leak work only makes sense.
Fixed Today are qualified and licensed gas fitters.
Gas fitting is the installation of gas or gas leak repairs and detection services carried out by licensed plumbers with current permits.
Our emergency plumber in Sydney can safely disconnect and install your appliance if you have an emergency gas fitting. We will investigate a suspected leak and work with gas fittings.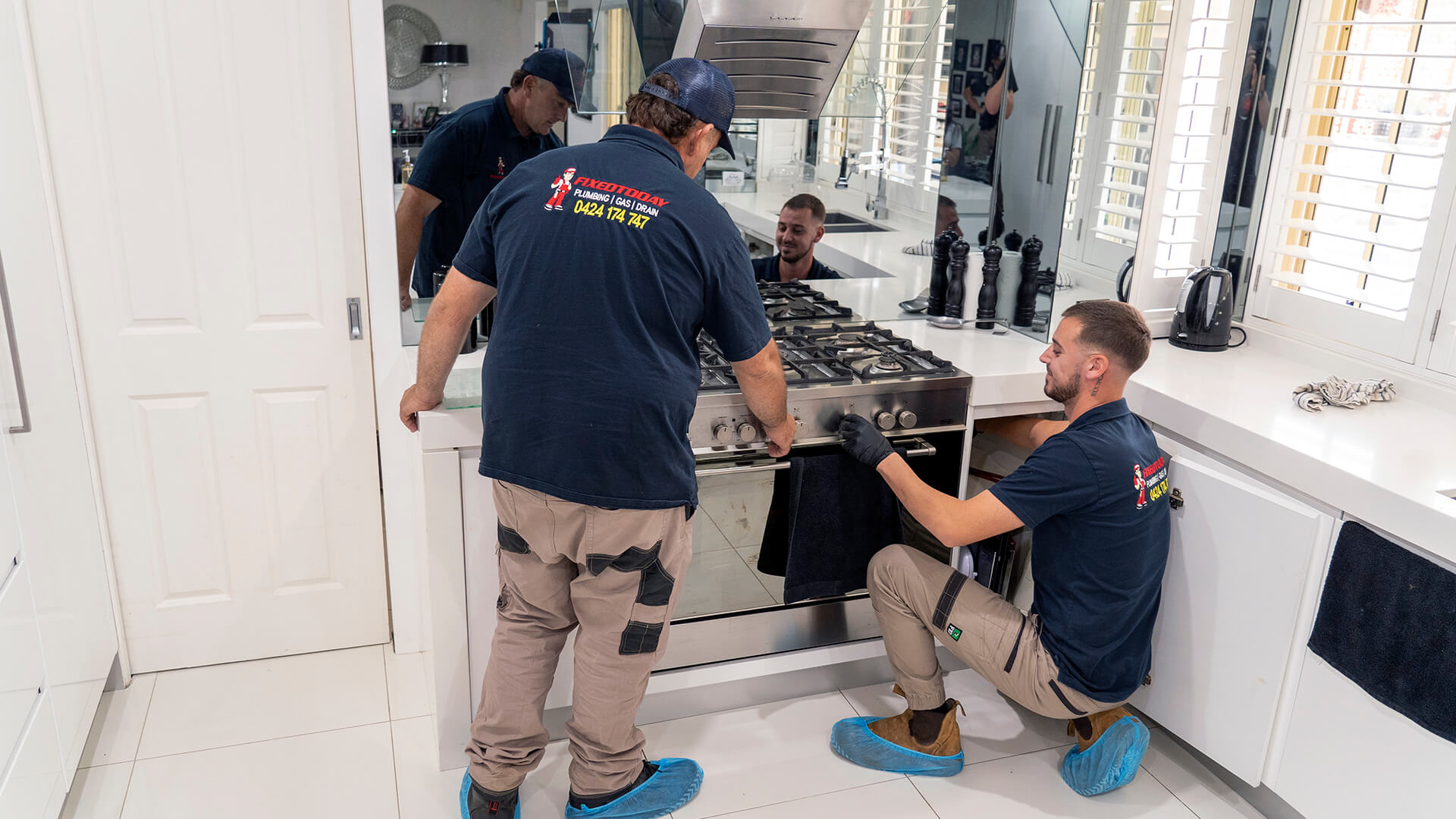 Burst Pipes
A burst pipe is an emergency plumbing need. It can happen in the middle of the night or when you least expect it.
Pipes can fail due to poor installation. They can burst because of high water pressure, blockages and corrosion. Even tree root intrusion, moving soil and freezing pipes during winter can cause your pipes to burst.
We understand how pipes work and how to repair them. Our local emergency plumber can also install drain pipes effectively. So you can trust our experts to assist you with your burst pipe emergency and other plumbing emergencies.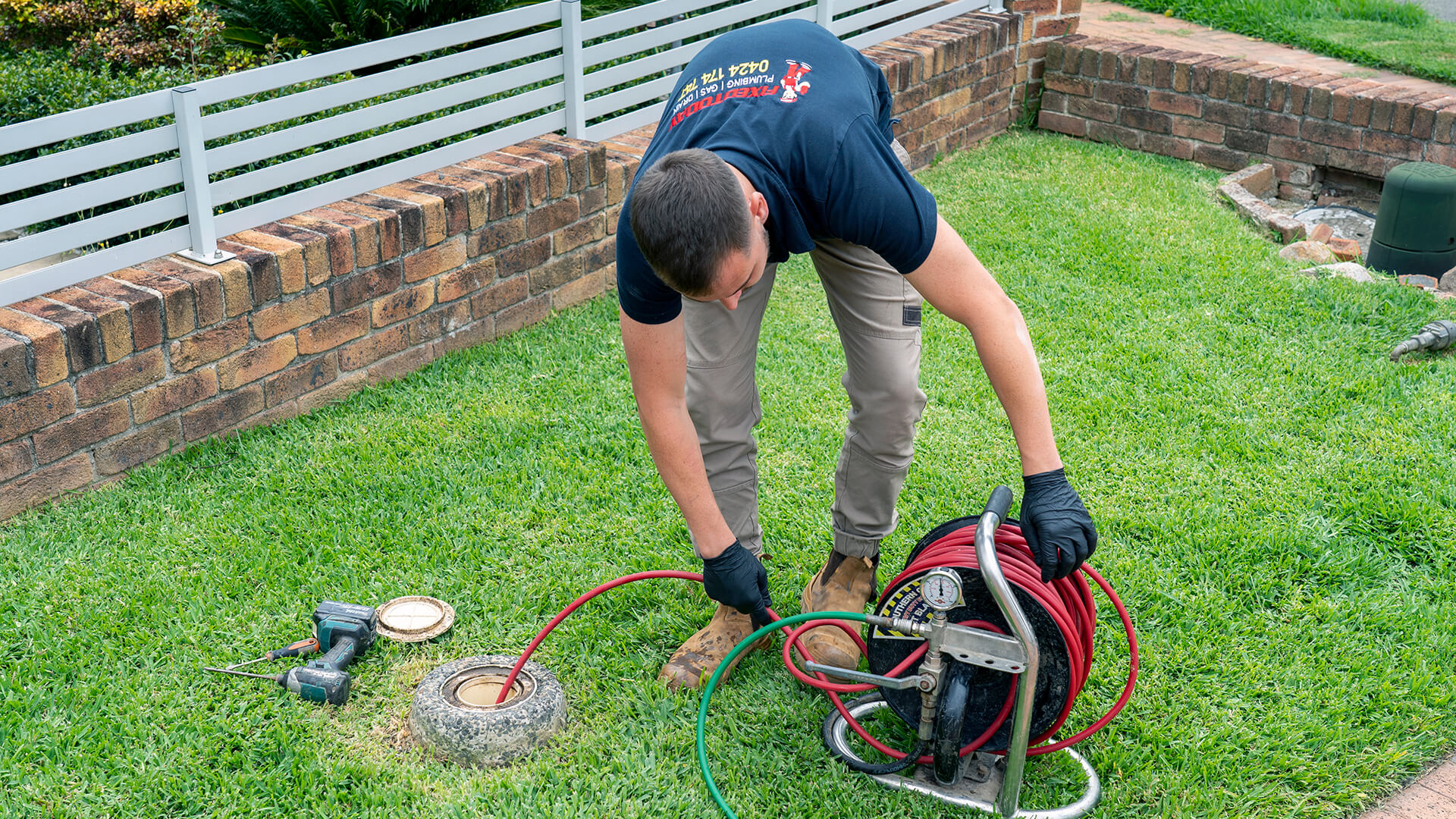 Contact The Team Who Do It Best
"Prevention is better than cure." Preventing a plumbing issue is better than facing the consequences and damages.
For plumbing emergency services in Sydney and all your plumbing needs, from a faulty hot water heater to gas leaks, from leaking taps to a leaking toilet, from a roof leak to a burst hot water system, choose an emergency plumber the locals have trusted for over ten years.
Our Sydney plumbers have industry-leading knowledge of plumbing, gas and hot water.
Call our emergency plumber in Sydney to give you nothing but top-notch emergency plumbing services. Our Sydney plumbing unit can be dispatched as soon as possible with our professional plumbers at your door in no time to cater to your Sydney emergency plumbing issues.
For a professional plumbing service that's second to none, call us on 1800 349 338.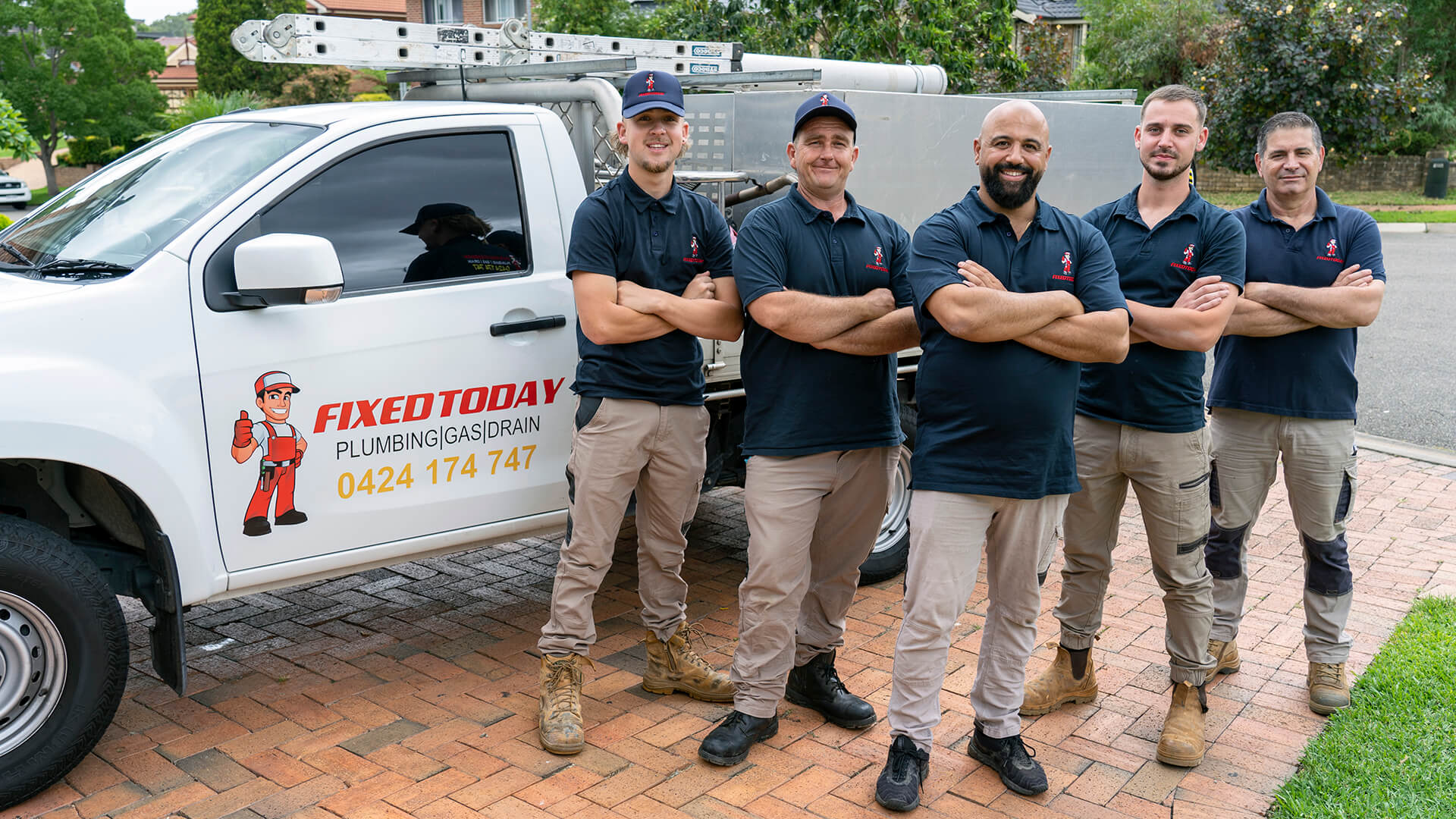 Why Choose Fixed Today?
Experience probably taught you to be wary about hiring people who may not meet your expectations.
So here's your checklist of five crucial details to ask yourself before you commit to hiring your people:
Do they have the proper licensing?
How long have they been in the business? Do they have the experience to work on these projects?
Are the pricing and rates reasonable?
Are they open to referring you to their customers for honest feedback? What are their reviews from clients?
Do they offer a warranty?
We've earned a good reputation with more than ten years of experience serving Sydney; it is general and commercial plumbing. Our local Sydney emergency plumbers want to keep it that way. You can ask around, or we'll provide you with references, a portfolio of our projects and efficient service on emergency plumbing repairs.
Our emergency plumbing solutions come at fixed and upfront pricing. All plumbing issues and urgent plumbing repairs have no hidden costs involved. You can make the best-informed decision for you and your home.
Our fully licensed plumbers guarantee our lifetime workmanship warranty in every plumbing job and plumbing repair our trusted local plumbers undertake.
You can call us now to book your appointment; our outstanding customer service has representatives on standby to take your call for emergency plumbing services. Our experienced plumber will be at your premises as soon as possible to provide same-day service on your plumbing problem.
Call our licensed plumber today for professional and friendly service.