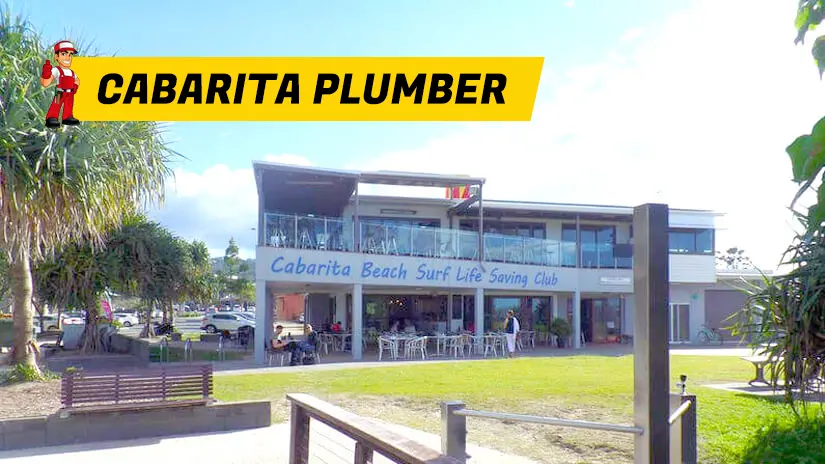 We are Cabarita's certified plumbers, continuously ready to solve all your plumbing needs.
You can have peace of mind knowing that our local business, Fixed Today got a licensed plumber to help. Being a professional plumbing company, our team at Fixed Today can dedicate ample time to address Cabarita plumbing and your specific plumbing concerns. Our plumbing experts provide unmatched attention and excellent repair services for you and your home.
Our dedicated plumbers at Fixed Today make it a priority to cater to your needs, tailoring our work to fit your busy schedule.
Using only the best equipment and industry knowledge, your plumbing issues will be resolved professionally and promptly so you can return to your daily living.
Our technicians offer various plumbing services across Inner West Sydney and surrounding suburbs, including Dobroyd Point, Lilyfield, Homebush West, and Balmain.
Our plumbing work is highly recommended, such as hot water servicing in Haberfield, general plumbing in Abbotsford, a licensed gas fitter in Petersham, an emergency plumber in Enmore, or a local blocked drains plumber in Summer Hill; our technicians know what it takes to have you back up and to run as soon as possible.
Bear in mind that for general maintenance, residential plumbing, commercial plumbing services, and emergency plumbing needs, Cabarita homeowners count on Fixed Today's trusted and qualified plumbers.
If you're a part of the local community and require any plumbing issue to be addressed, reach out to our reliable local plumber team at Fixed Today.
Blocked Drains
Ignoring serious plumbing issues like a blocked drain or storm water accumulation in your Cabarita home can pose a significant risk if left untreated.
Not to mention, we prioritize hygiene. Fixed Today can investigate the blockage in your drain with cctv inspections using the best equipment and industry knowledge.
Our local plumber not only has the skill and precision to find the blockage, but we also offer same day service. Whether aggressive tree roots are blocking the drain or other debris, we have a high success rate of unblocking your drains in the best way.
Say goodbye to smelly and unsightly drains when you call the best plumbers, who are also the specialists in unblocking drains.
Burst & Leaking Pipes
Get a burst and leaking pipe emergency under control with Cabarita's top leaking pipe experts in the plumbing industry.
The plumbing emergency team at Fixed Today is dedicated to ensuring your home and your plumbing system are working in perfect condition with expert workmanship and attention to detail. That is exactly how Fixed Today operates.
No job is too big or small, and no leaky pipe is too severe to repair.
The team at Fixed Today have the best leak-locating equipment to pinpoint exactly where the leak is coming from. There is only one plumbing team to call for quality plumbing works: Fixed Today, the burst and leaking pipe experts.
Hot Water Systems
For all of your hot water system issues, you need a company you can trust and that has experience with all of the top brands of hot water systems in Australia.
Fixed Today is ready and available to solve any hot water system.
Our expert knowledge and years of experience mean you are only getting the best in Hot water system repairs and installations.
For a committed team that won't let you down and the best results on your heating system, call Fixed Today.
Leaking Taps
Dripping taps are a nuisance and can become costly in the long run. Don't let your hard-earned dollar go down the drain, Literally!
The highly skilled team at Fixed Today know taps, and we know how to resolve the issue.
A leaking tap may indicate something bigger, so you need expert advice from a plumbing team with years of experience.
Call the leaking tap specialists for your leaky faucets, installation of new taps, and all your plumbing needs and plumbing emergencies.
Roof and Gutter Leaks
Protect your home by ensuring your roof and gutter leaks are repaired by licensed plumbers in Cabarita.
Our professional plumber at Fixed Today is an expert at handling issues concerning water supply, roof leaks, and gutter leaks. We use only the best leak-locating equipment to source the leak correctly, and we offer honest and upfront solutions to ensure your roof and gutters are working in the best condition.
The plumbing jobs of roofs and gutters are extremely important to the safety and protection of your home.
Call Fixed Today for a good experience with roof and gutter leaks and other plumbing problems.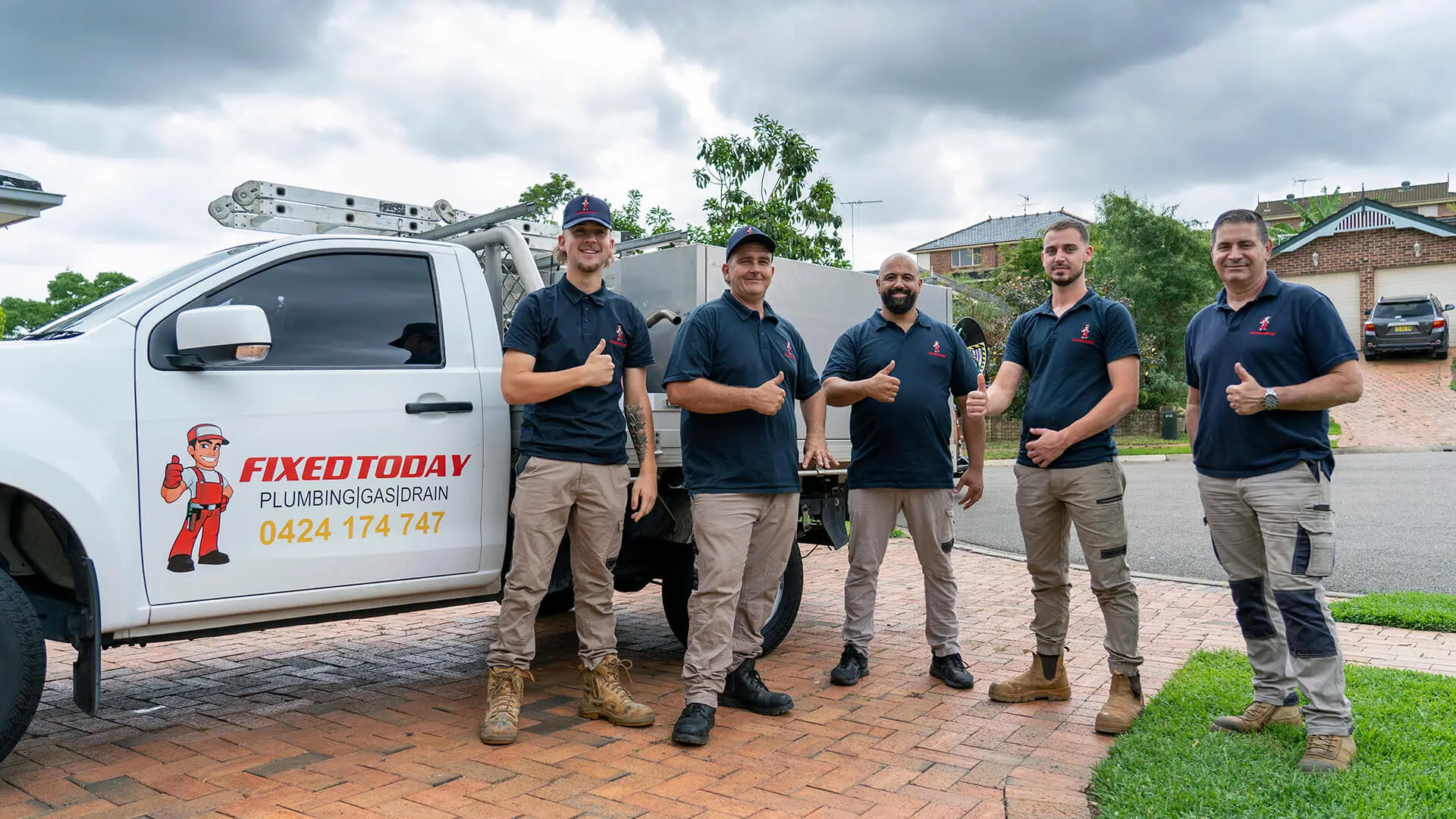 Shower Repairs
Showers and laundry sinks are used daily and sometimes need professional help to keep them running at their best. Fixed Today in Cabarita are shower repair experts, and we will help you with your shower issues using the best tools, equipment, and workmanship.
As a small, family-run business, Fixed Today can give you and your home the attention it deserves.
Good plumbers are hard to come by; let Fixed Today and our fast response give you peace of mind for all your plumbing work, like shower and bathroom repairs.
Toilet Repairs
Toilet repairs are Fixed Today's speciality. Our great team knows how to clear your blocked toilet and find the best solution for your leaking toilet and overflowing toilet tank.
The team at Fixed Today has been servicing Cabarita for many years for their blocked toilets, leaking toilets, broken flush buttons and many more issues.
Let the toilet repair experts offer you honest and upfront pricing and quick response to find solutions to all of your toilet problems.
Call Fixed Today for fast, reliable toilet repair and installation service at the best prices.
Gas Fitting
For gas heating and emergencies like gas line connections, gas leaks, you need the expertise of professionals who truly understand. That's why Fixed Today is Cabarita's top choice for all your gas plumbing requirements and overall plumbing in Cabarita.
Fixed Today sends out a team of qualified and licensed gas plumbers and fitters to provide you with an amazing service and help you with several gas plumbing needs, such as new gas connections, suspected gas leaks, and installation and repairs of the gas hot water system, to name a few.
The team at Fixed Today is confident we can solve your gas plumbing issues and other plumbing requirements.
Give the expert gas plumbers a call today for the best service.
Whether local community members consider "plumbers near me" or "nearby plumber", Fixed Today is always within reach, making the search for a local Cabarita plumber straightforward. Our licensed technicians are here to help and are the trusted plumber in Cabarita.
We offer a lifetime guarantee on our diverse and affordable plumbing services, guaranteeing quality workmanship to meet all your plumbing requirements. Our industry-leading team of friendly customer service representatives will resolve your plumbing dilemma to your plumbing system from your burst pipes, water leaks and blockages that need jet blasters to your faulty new hot water system, making us the best plumber near you. Offering premier services at a very affordable price with no hidden charges, we're your go-to solution provider for all your plumbing needs.